Nuggets acquire Bryant from Lakers, send Hyland to Clippers
Share - WeChat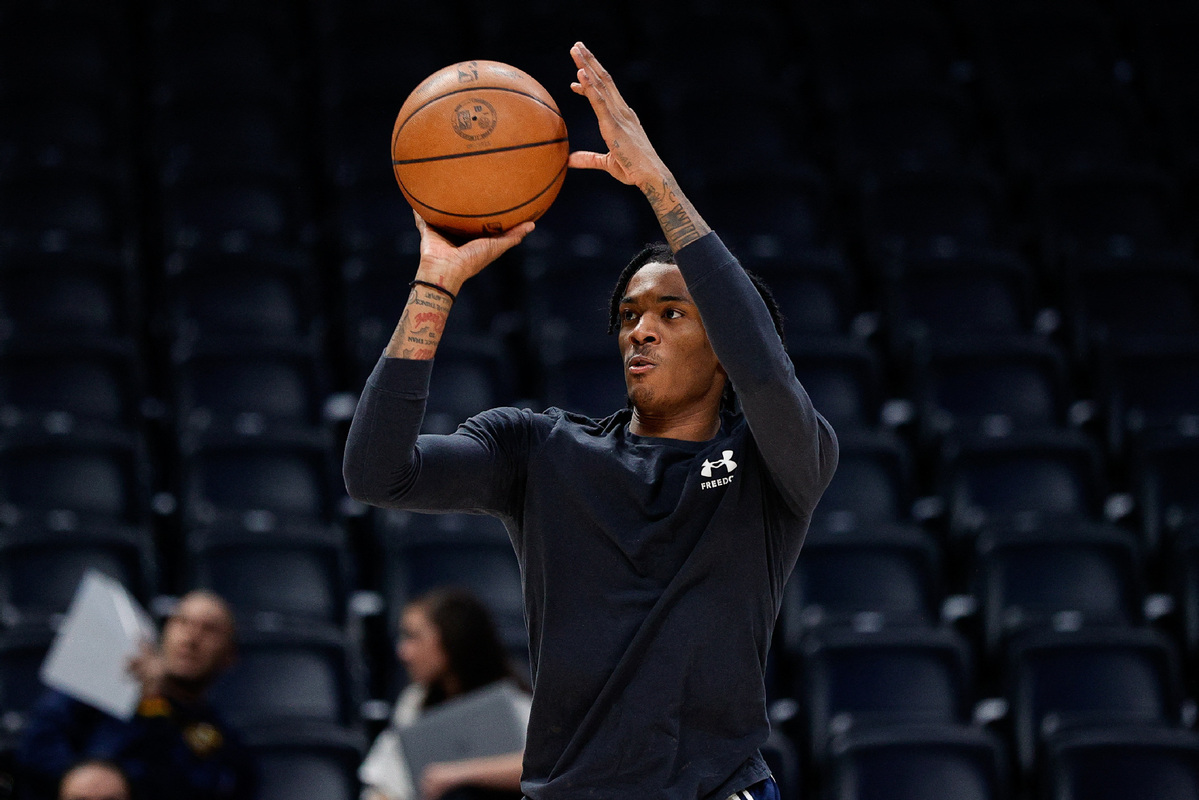 DENVER— The Western Conference-leading Denver Nuggets picked up center Thomas Bryant from the Los Angeles Lakers in a four-team deal that also saw guard Bones Hyland wind up with the Los Angeles Clippers.
As part of a trade that also involved the Orlando Magic, Denver sent guard Davon Reed and a second-round pick to the Lakers, general manager Calvin Booth announced Thursday.
The arrival of Bryant gives the Nuggets another big man to back up two-time reigning NBA MVP Nikola Jokic. Bryant averaged 12.1 points and 6.8 rebounds for the Lakers this season, while shooting 65.4% from the floor.
The 25-year-old Bryant was taken in the second round by Utah in 2017, but was quickly sent to Lakers as part of a trade.
Reed has played sparingly for the Nuggets this season. The 27-year-old shooting guard is averaging 2.3 points.
With Jokic averaging a triple-double this season, the Nuggets have risen to the top of the West. But the conference got a whole lot more difficult with Kyrie Irving's arrival in Dallas and the Phoenix Suns trading for Kevin Durant.
Jokic has plenty of help this season, though, with the return of max players Jamal Murray (he missed all of last season as he recovered from a torn ACL) and Michael Porter Jr. (sidelined last year by a balky back). Kentavious Caldwell-Pope has been a big addition, along with Bruce Brown. Aaron Gordon is posting big numbers, too.
Hyland was a crowd favorite with his long-range shooting and charismatic personality. But he saw his role as the backup point guard reduced over the past few games with his name surfacing in trade rumors. Hyland hasn't played for Denver since Jan. 31.
The 22-year-old player out of Virginia Commonwealth was selected to the NBA's Jordan Rising Stars Challenge, which is part of All-Star weekend. He's averaging 12.1 points and three assists this season.
Hyland's teammates respected his game and were lamenting the possibility of losing him in the lead-up to the trade deadline.
"If it didn't work out here, I know he's going be a star," Porter said Tuesday night after a 146-112 win over the Minnesota Timberwolves. "I know we're going to be looking back like, 'Dang.' We have a certain offense and maybe some people don't think that Bones fits that. But I always appreciated his game. I think he'll blossom into a star somewhere."
AP
Most Popular
Highlights
What's Hot