Carrefour attempts new community shopping model amid troubled times
Share - WeChat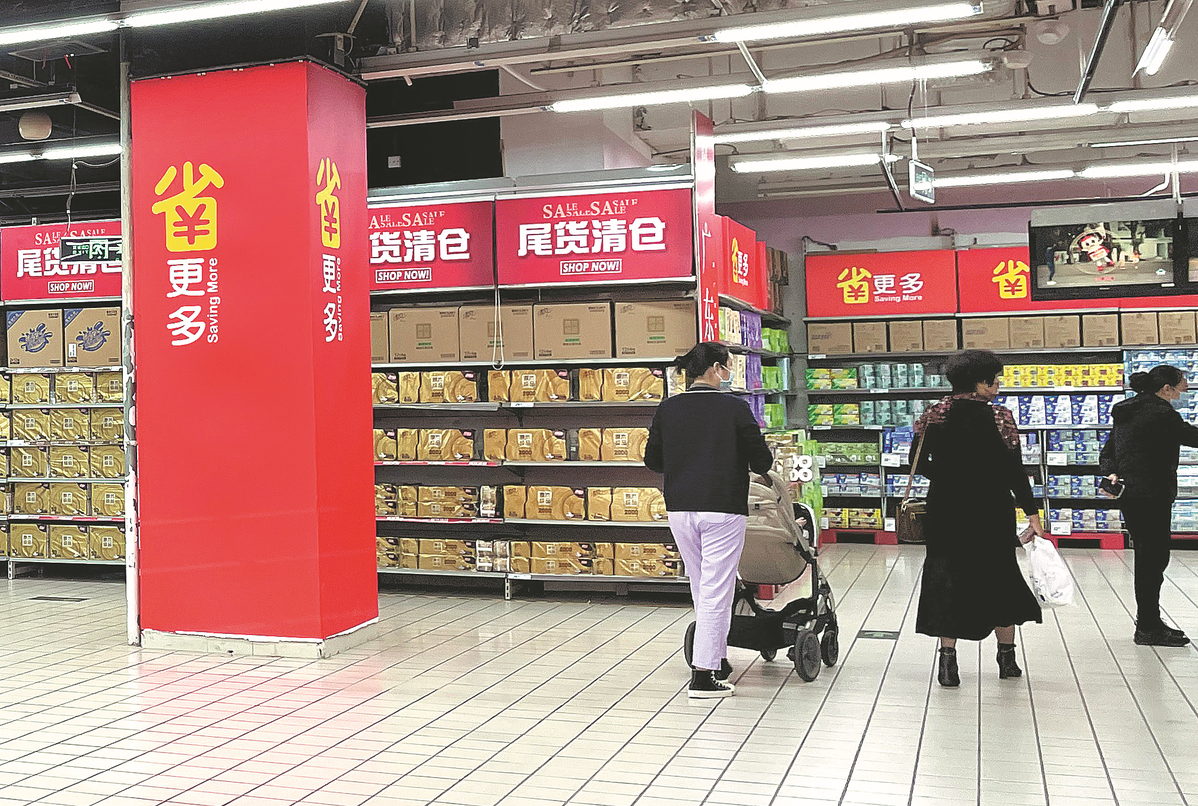 Carrefour China, part of Suning.com, has plans to rejuvenate its shrinking hypermarkets into community shopping centers that offer services for families and upgrade its supply chains after closing many underperforming stores in some cities in the country in the past two years.
The retailer, in the first three quarters of 2022, has closed 54 stores, leaving only 151 stores in operation, according to Kantar Worldpanel China, a research unit in Shanghai. The number was 210 in 2019 when Suning acquired an 80 percent stake in Carrefour China from the French retailer group.
According to the Beijing Times, the Carrefour Shuangjing store in Beijing early this month has shown a supply shortage as a result of the panic buying from consumers who purchased prepaid cards, who are worried about not being able to spend the money saved in their cards once stores are closed.
Moreover, many products are not able to be purchased with prepaid cards such as snacks, beverages and instant foods, triggering more concerns among consumers.
In a statement, Carrefour China said they have adopted temporary limits on the use of the cards due to the impact of the pandemic, strategic shifts and rumors of the retailer's exit. Their supply chains have recently improved to meet the surging purchases of prepaid cards.
The retailer said they are exploring a new model to optimize their supply chains and open more community-based shopping centers to combat their current troubles.
In March, Carrefour China is expected to show a batch of new stores in major cities including Beijing and Shanghai, transforming their hypermarkets into brick-and-mortar service centers for the communities. The stores will offer more services and experiences to attract more visits from consumers, such as children's play facilities and catering services.
Carrefour's community service store is an attempt to differentiate from online-to-offline services, said Jason Yu, general manager of Kantar Worldpanel China.
"Services give consumers a reason to be there," said Yu.
In the past two years, revenues of hypermarkets in the country have declined quickly due to a drop in traffic to the stores, amid fierce competition with convenience stores and small-sized supermarkets, as well as high-end membership stores, not to mention the impacts from e-commerce players during the COVID-19 pandemic, according to an industry report from Kantar.
Yu said Carrefour's market share has plummeted the most in recent years. Suning Group has seen its market share drop from 2.3 percent in the third quarter of 2021 to 1.7 percent in one year, according to their research.
"This has a lot to do with their singular format (the hypermarket) despite their exploration into high-end membership stores and reforms on supply chains," said Yu. "It is not a bad thing to close some underperforming stores, but it is vital to step up their efforts to develop more multiple retail formats."