Small is beautiful
Share - WeChat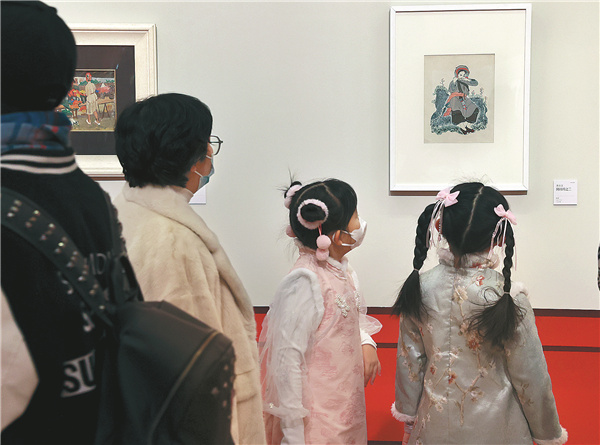 "The small works show diverse life experiences, an intimate relationship with nature and a love of people, reflecting social concerns and history. The underlying thought and emotions come before the size of a work," he says.
The exhibition is the first of a series of curated themed shows this year to celebrate the 60th anniversary of the National Art Museum of China. The main building is a mixture of the classic styles of Chinese and modern architecture and construction began in 1958, with the museum opening to the public five years later.
Its name plaque is inscribed with writing by Chairman Mao Zedong and, over the course of the subsequent decades, the museum has accumulated a collection exceeding 130,000 objects of varying types.
Wu says accomplishing refinement and immensity is also a longstanding pursuit of the museum.
Most Popular