Small is beautiful
Share - WeChat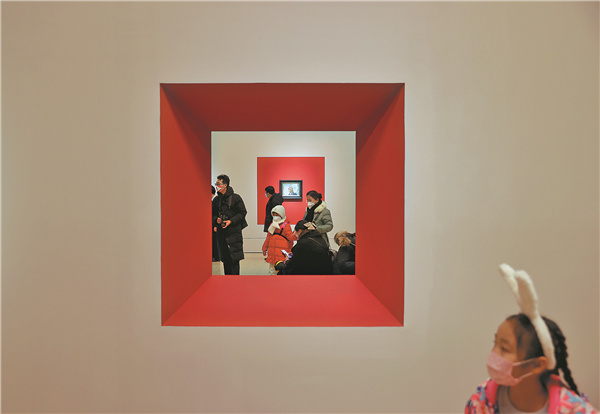 Works that are modest in size or even tiny can have huge consequences as shown by an exhibition at the National Art Museum of China, Lin Qi reports.
An artwork measuring just a few centimeters has within it the power to reveal to an audience all the manifestations of nature and rules of the universe.
One famous example of this is Girl With a Pearl Earring, the portrait by the 17th-century Dutch artist Johannes Vermeer. It is sometimes called the "Dutch Mona Lisa" for the enigmatic gaze of the girl being depicted, as well as her unknown identity, which bears similarities to that of Leonardo da Vinci's work.
Housed in the Mauritshuis museum in The Hague, Girl With a Pearl Earring stands only 44.5 centimeters by 39 cm in size.
The artist produced relatively few pieces in his lifetime, and it is arguably the most celebrated work in Vermeer's oeuvre.
The painting's global popularity shows that the creativity of an artist and their exploration of detail and brushwork are not confined by the dimensions of their work.
Beauty in Greatness Through Details, an exhibition running at the National Art Museum of China until March 26, offers viewers a glimpse of the extensive universe that painters and sculptors have created in the production of small works.
The show features 1,000 exhibits — paintings, prints, watercolors and sculptures — from not just the Beijing museum's own collection, but prominent artists and a nationwide search for relevant works. The smallest pieces on display are about the size of a postage stamp, while the largest are no bigger than 60 cm.
Most Popular