Inspiring excellence
Share - WeChat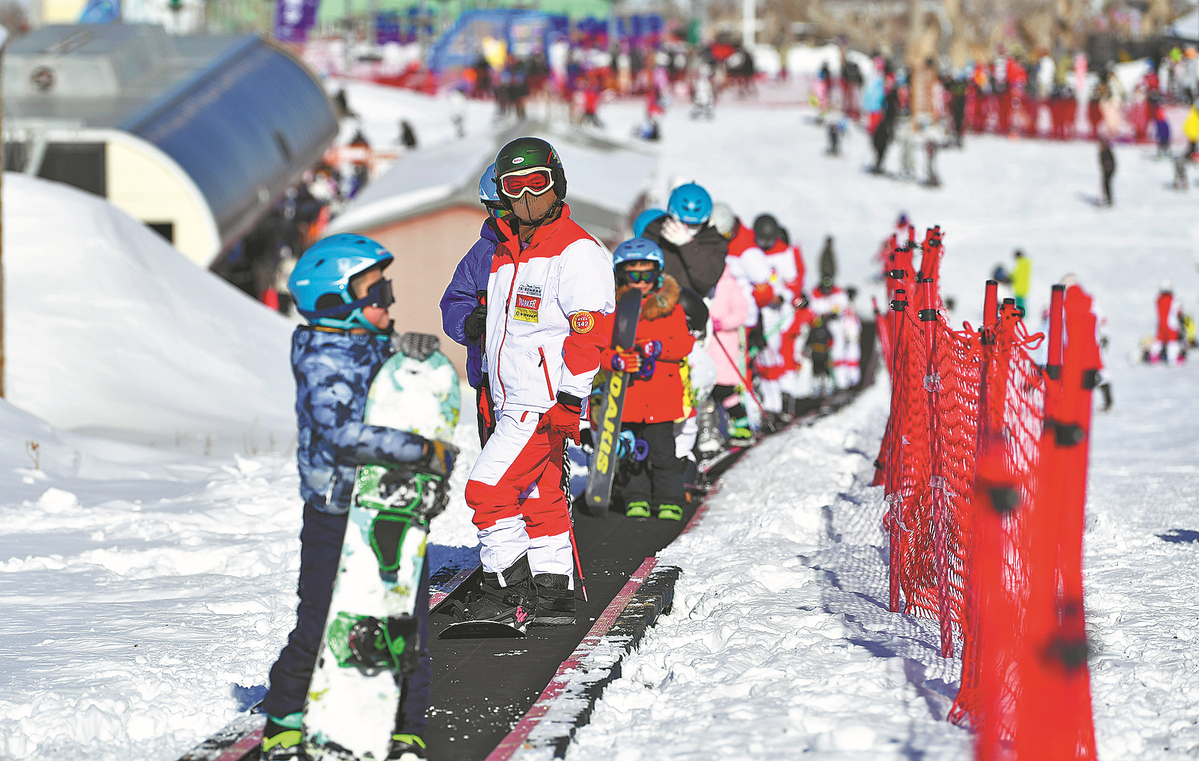 Resounding acclaim
Citing Beijing 2022's legacy of promoting winter sports in the world's most populous nation, the International Olympic Committee, or IOC, and major international governing bodies for winter sports have said the Games will go down in history for permanently changing the landscape of ice and snow sports.
According to a report by China's General Administration of Sport, more than 346 million Chinese took part in winter sports and related activities before the Games began, opening a huge untapped market.
"China wrote a new chapter in Olympic history by hosting the truly exceptional Olympic and Paralympic Winter Games Beijing 2022," IOC president Thomas Bach said in a video address at the opening of China's ninth annual public ice and snow festival in December.
The Games opened a new era for winter sports globally, driven by the enthusiasm of more than 300 million Chinese people who are now engaged in snow and ice sports, Bach added.
Kim Jae-youl, president of the International Skating Union, said he expects China to play a more prominent role in promoting ice sports at grassroots and elite levels.
"The growth of the national public ice and snow festival in the past eight years reflects the growing interest in winter sports in China, and the investment involved," Kim said in a congratulatory message to the festival's opening.
In a final review, the IOC's Coordination Commission for Beijing 2022 gave the Chinese capital's smooth and safe organization of arguably the most sophisticated sporting event in the world, despite the pandemic, a thumbs-up.
"In addition to delivering a safe and successful Games, the organizing committee's ambitious vision and promises were achieved and exceeded," said Juan Antonio Samaranch, chair of the coordination commission and an IOC vice-president.
To address challenges posed by the highly contagious Omicron variant of COVID-19, Beijing's decision to stage the Games under a "closed loop management system" provided a feasible and flexible way to guarantee safe delivery of the event on time.
Although ticket sales to the public were canceled, the Beijing 2022 organizing committee went to great lengths to ensure the presence of a total of 260,000 spectators at competition venues to generate a friendly and familiar atmosphere for athletes.
With the use of safe and high-quality venues, two world and 17 Olympic records were broken during the 16 days of competition, which produced a record total of 109 gold medals. More than 2,800 athletes from 91 countries and regions took part in the Games.
Sustainability and legacy were the other key contributors to the success of Beijing 2022, the report said, adding that all the Games venues were powered by renewable energy for the first time in Olympic history.
"The people of China were exceptional hosts who offered immense hospitality, warmth and kindness," said the report.