Tanks to Ukraine benefit US at cost to all: China Daily editorial
Share - WeChat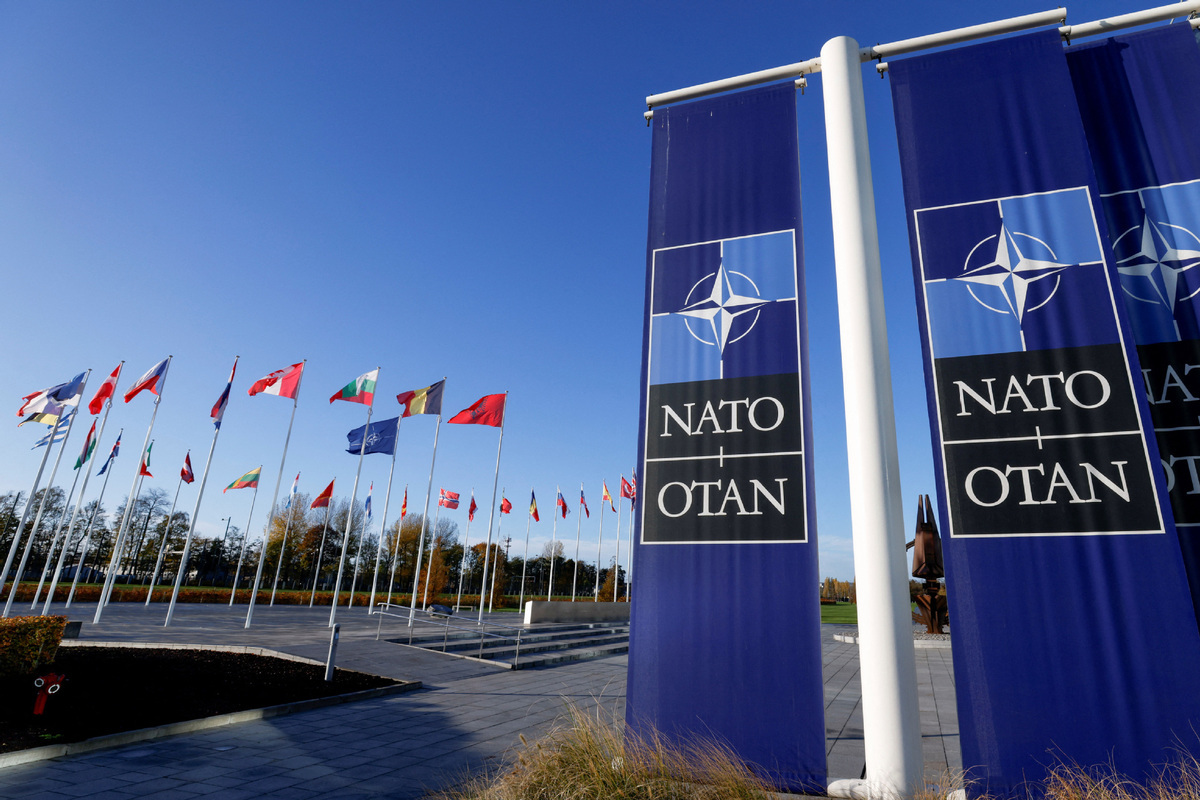 Following Germany's decision to supply Leopard 2 tanks to Ukraine and authorize other countries transferring the tanks they have leased from it to the country, Poland, which has been at the forefront of European calls to supply Ukraine with advanced weaponry, is already calling for the NATO countries to supply Ukraine with F-16 fighter jets.
"If this was a decision of the whole of NATO, I would be for sending these fighter jets," Polish Prime Minister Mateusz Morawiecki told the media. Although he claimed that "NATO is not participating" in the conflict, it is playing a disingenuously dangerous game under the direction of Washington.
The Western countries have been reluctant to send weapons that could be used to attack deep inside Russia for fear of sparking a direct conflict with Russia. But supplying Ukraine with tanks, long-range missiles and potentially strike aircraft will require them to keep a tight leash on Kyiv.
Russian Ambassador to the United States Anatoly Antonov said that it is "impossible to justify" the sending of tanks with arguments about supplying Ukraine with "defensive weapons". And the Russian embassy in Berlin said Germany's decision was "extremely dangerous" and takes the conflict "to a new level of confrontation".
Although the United States and the United Kingdom have ruled out any deliveries of advanced fighter planes to Ukraine for now, other NATO countries have shown themselves more open to the idea. Politicians in the Netherlands have been receptive to the idea of sending Ukraine the F-16 jets it wants, and France has said there is "no taboo" on supplying Ukraine with fighter jets.
The decision to send Western-made battle tanks came after months of lobbying from Kyiv and weeks of intense discussions among Western partners. The key moment came last week when, under pressure from allies including Poland, and with the US agreeing to provide Ukraine with 31 M1 Abrams tanks, Berlin approved sending 14 of its tanks to Ukraine and said it will issue the appropriate transfer permits to partner countries that want to "quickly deliver Leopard 2 tanks from their stocks to Ukraine".
That represents a major shift in Germany's policy. Germany has been extremely cautious about providing military assistance to Ukraine, a stance that has increased "mistrust" toward Germany, especially from "Central and Eastern European countries", Morawiecki said. But some in Germany even warned that it might trigger World War III. Although that voice is falling on deaf ears in Berlin.
Legacy of World War II and the Cold War in Europe should not mislead the European countries into being the spearhead for the US' efforts to permanently weaken Russia and engineer regime change in the country, as pushing Russia into an existential struggle would indeed be ruinous for all.
It is the US that is winning geopolitically and economically from the conflict in Ukraine.
Most Viewed in 24 Hours
China Views