Starbucks focuses energy on lower-tier regions
Share - WeChat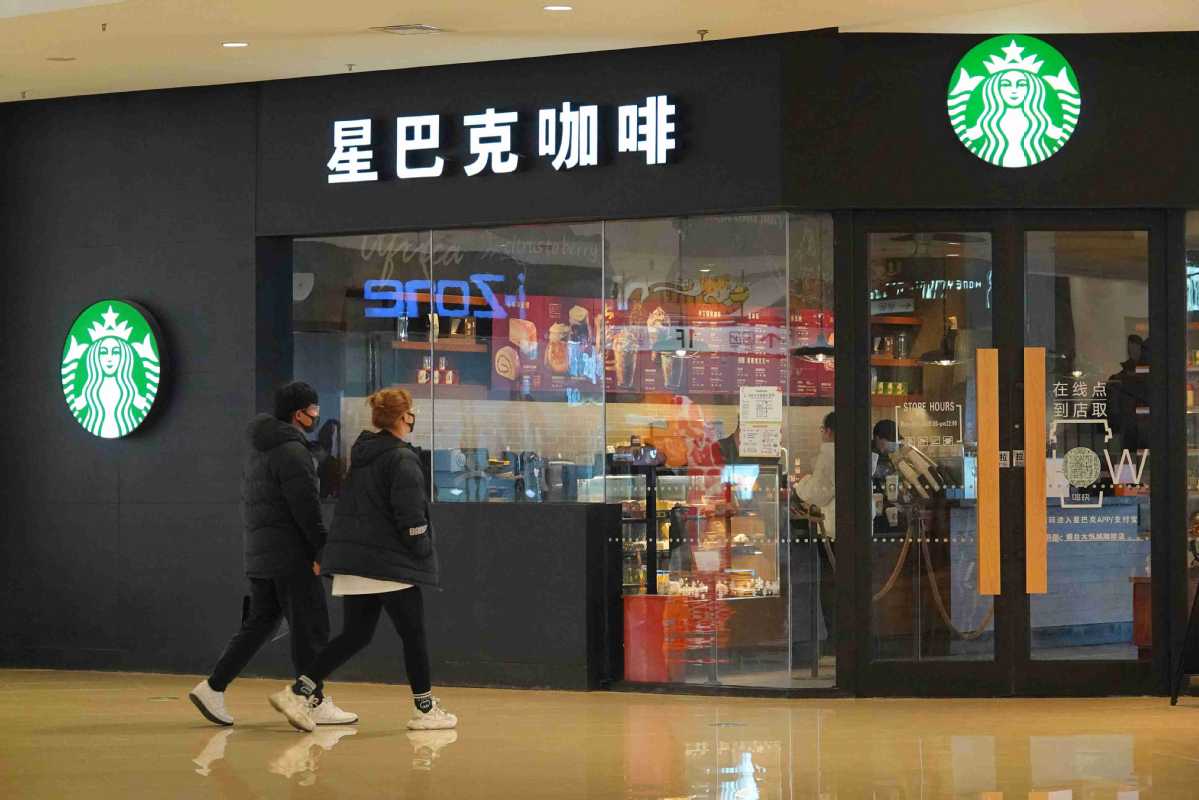 Starbucks is diving into smaller Chinese cities at a pace never seen before.
According to market data tracker Geo-Hey, Starbucks, the world's largest coffee chain by annual revenue, opened 654 stores in China in 2020 and 229 new stores within the 90 days preceding the end of November 2022.
It should be noted that Starbucks' latest expansion in the country is mainly located in lower-tier cities, such as Qingyuan in Guangdong province and Xinyu in Jiangxi province.
This is in line with Starbucks' long-term plan in China. At a global investor meeting held in mid-September, the Seattle, United States-based coffee company announced that it will open 3,000 new stores in China by 2025, which comes to one new store every nine hours. Based on this bold plan, Starbucks will have opened 9,000 stores in 300 cities in China by the end of 2025.
It is the largest expansion plan that the 51-year-old Starbucks has rolled out for a single market outside of North America. Reaching into smaller Chinese cities sits at the plan's core.
"We are looking not only at 300 cities in China for expansion, but also its 3,000 counties, county-level cities and city districts," said Liu Wenjuan, chief operating officer at Starbucks China.
Experts from market consultancy iResearch explained that well-established companies such as Starbucks have focused more on the third- and fourth-tier cities due to the intense competition in the big cities. They have provided coffee at more affordable prices in the smaller cities to attract more consumers.
According to iCanData Research Center, the growth rate of new coffee shops in third-tier cities came in at 18.52 percent between 2021 and 2022, the fastest of all and overtaking the 15.91 percent growth rate in first-tier cities. The expansion rate in lower-tier cities, and even counties, came in at 11.51 percent, overtaking second-tier cities which reported a 10.62 percent growth rate over the past two years.
Data released by on-demand online retail platform Meituan in June showed that there were 7,857 coffee shops in Shanghai — a scale overtaking all other cities in the world. It means that there were three coffee shops for every 10,000 people to choose from. Hangzhou in Zhejiang province was home to more than 4,000 coffee shops while the number in Beijing was over 2,200.
For Starbucks, one way to retain lower-tier city consumers is by locating their stores in core commercial areas. Its new store in the commercial center of Hailaar, North China's Inner Mongolia autonomous region, is one example.
As Liu explained, the user viscosity in lower-tier cities is higher than that in first and second-tier cities. It is mainly because of the higher store density in bigger cities, which means more consumers are willing to randomly walk into any store.
The smaller number of stores in lower-tier cities means higher repeated purchases at one store and higher user viscosity. It is easier to build stronger ties between consumers in these stores, she added.
A report released by food and beverage industry media platform Canyin88.com in late December 2022 marked collective exploitation in the lower-tier cities among food and beverage chain companies due to the aggregated competition in first-tier cities.
Third-tier cities accounted for 20.6 percent of all the food and beverage chains in China in 2022, with their market share up 0.6 percent from a year earlier. Fourth-tier cities also saw the market share up 0.1 percentage point year-on-year to come to 14.3 percent.
While describing lower-tier cities as being "full of imagination" concerning their potential, experts from Canyin88.com have also suggested challenges such as smaller budgets and consumer bases. These challenges can be partly proven by the fact that food chains have attached as much importance to first-tier cities as smaller cities over the past few years.
For coffeehouse chains, they should come up with new tailor-made products to strengthen connections with consumers. They should also explore new consumption scenarios so that they can better permeate the leisure time of consumers based in smaller cities, said iResearch experts.