Multinationals eye evolving Chinese market
Share - WeChat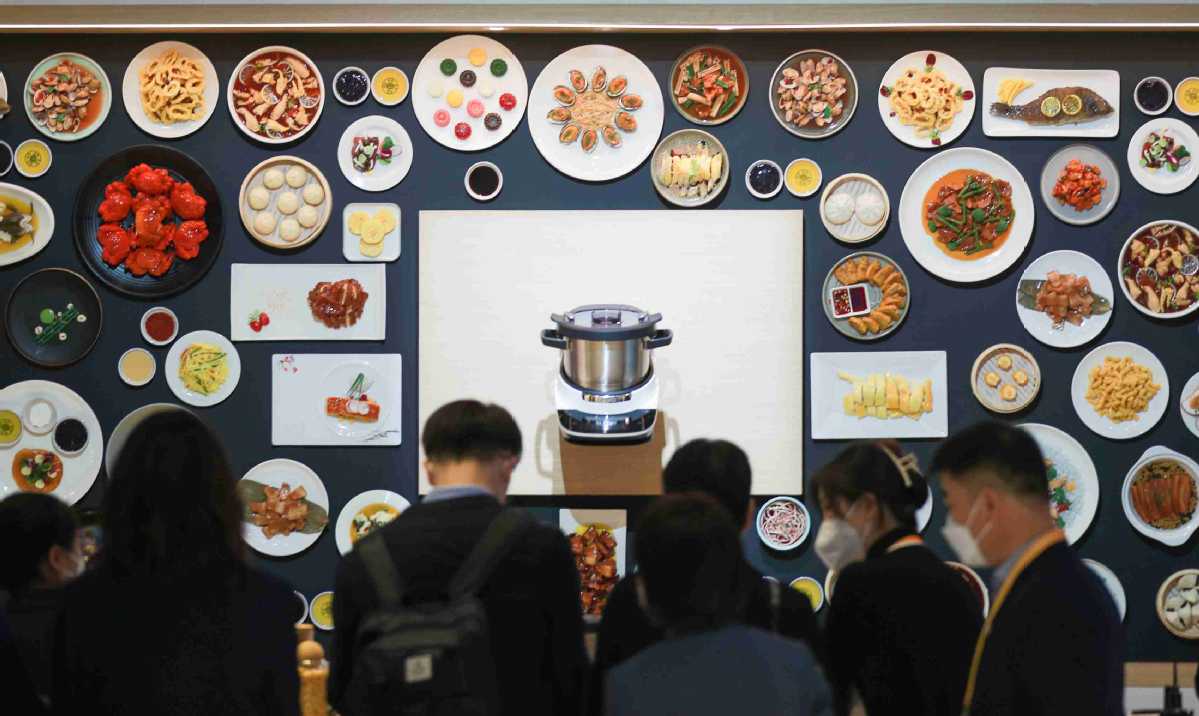 Nation attracts companies with huge opportunities and opening-up measures
Yann Bozec, a French citizen and president for the Asia-Pacific region at Tapestry Group, a luxury goods company based in the United States, has two new year wishes.
He wants to add 100 stores across China by 2025 and deploy more resources to spur sales through digital channels and duty-free business at Hainan Free Trade Port in Hainan province.
Bozec, who has lived in Shanghai for 15 years and manages sales for more than 360 stores owned by the group's brands such as Coach and Kate Spade, said that as most Chinese customers are digitally connected, his company needs to adapt to changing trends in the country.
"In addition to pushing business digitally, we plan to continue expanding our distribution, particularly in third- and fourth-tier cities, while looking for more opportunities in major city markets," said Bozec, who is also president and CEO of luxury design business Coach China.
A long-term thriving market for numerous multinationals' global strategies, China has evolved from a large consumption market and low-cost manufacturing country to an important regional export base, an innovation center and a key part of the global supply chain.
This transformation has been fueled by decades of growth, trade globalization and Chinese consumers' growing purchasing power.
Wei Jianguo, vice-chairman of the China Center for International Economic Exchanges in Beijing, said that despite facing external uncertainties and disruption due to the COVID-19 pandemic, China will remain attractive to multinationals this year, as its massive market and opening-up measures will boost business confidence despite globally subdued investment sentiment.
"One of the key tasks for multinationals is to be clear about the positioning of the Chinese market in their global business map. For many of them, such as France's L'Oreal Group and Germany's BMW Group, China has become their second home market or even their largest global market," Wei said.
Sang Baichuan, dean of the Institute of International Economy at the University of International Business and Economics in Beijing, said many global companies have discovered that Chinese consumers and the business environment are constantly changing due to factors such as an industrial upgrading boom, changed business modes, and demand for personalized products.
As a result, these companies have adopted localized business strategies and appointed more Chinese executives as heads of their branches in China, Sang said.
In tandem with recognized brand awareness, sales channels and economy of scale, multinationals had a first-mover advantage after they entered China several decades ago. Although facing fierce competition from domestic rivals, they will remain competitive in this huge market as long as they adjust quickly, Sang added.
Zhang Xiaoyu, president for China at Arkema, a French manufacturer of specialty materials, said, "With China further optimizing its COVID-19 control policies and vowing to make greater efforts to maintain steady foreign investment growth, we remain confident and ready to contribute to the development of local industry."
Early last month, Bostik, a subsidiary of Arkema, announced a plan to increase its investment by 400 million yuan ($58 million) in new businesses and to develop new products in Shanghai.