New Palace Museum site to show more relics
Share - WeChat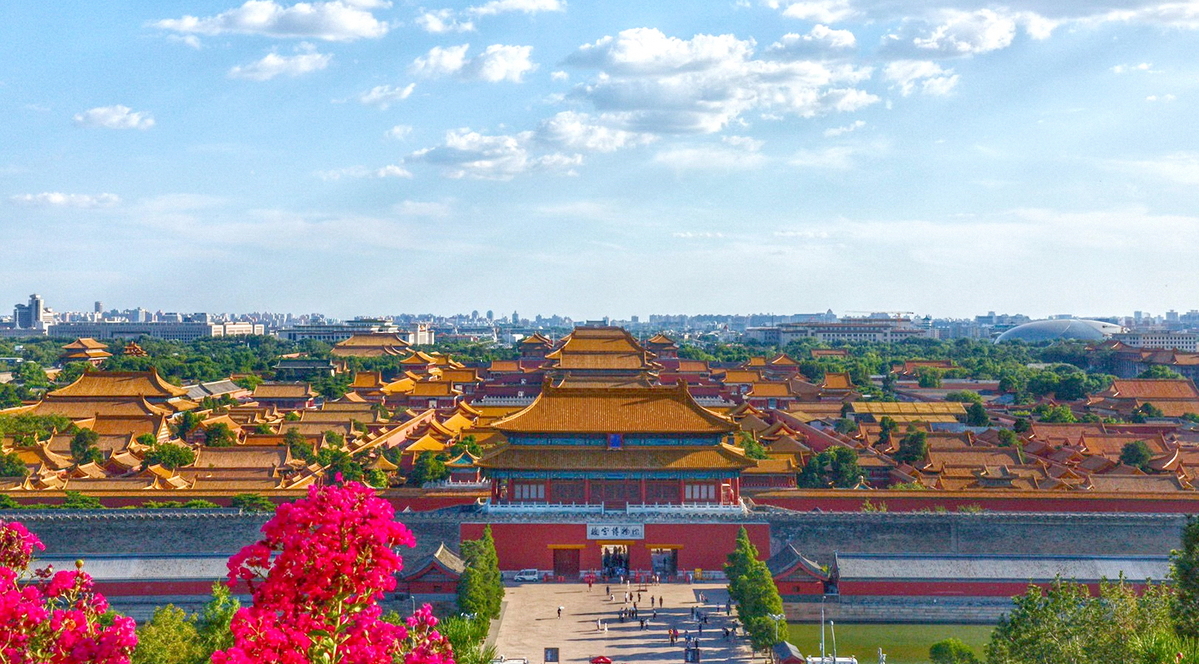 More than 1 million visits were made to museums across Beijing during the Spring Festival holidays, marking a robust revival for the city's cultural venues.
Over the next few years a large venue is expected to rise on the capital's outskirts to showcase thousands of China's cultural relics.
After almost a decade of preparation work, construction began in December on a new branch of the Palace Museum, or Forbidden City. Located in Xiyuhe, a village in Haidian district, about 30 kilometers from the Forbidden City, the northern branch will include an exhibition space exceeding 60,000 square meters for cultural relics. More than 35,000 sq m will also be provided for relic restoration work, according to the museum.
"We'll have a much larger space to meet people's expectations and enhance our capacity to show ancient Chinese civilization," Wang Xudong, director of the Palace Museum, said in a previous interview with China Daily.
The construction work is expected to cost 2.1 billion yuan ($309.5 million). According to an official document of the construction project released online, the first phase, which includes relic warehouses and offices, will take about 3-and-a-half years to complete.
The northern branch will provide much bigger spaces for exhibition curators and relic conser­vators, museum officials said. "It's the key to solving problems faced by the Forbidden City," Du Hai­jiang, deputy director of the Palace Museum and chief supervisor of construction, said in an interview with China Central Television broadcast on Thursday.
Du said more than 20,000 to 30,000 relics can be showcased in the new branch every year, and it will offer larger and better-equipped warehouses to house fragile items, such as silk pieces, which require greater attention.
"We won't house all the relics in the warehouses of the new branch," Du said. "Relics can be put into different locations based on their nature."
The Forbidden City was China's royal palace from 1420 to 1911 during the Ming (1368-1644) and Qing (1644-1911) dynasties. The year after China's last emperor, Puyi, left the royal residence in 1924, it became a public museum.
Thanks to its rich history and abundant royal legacies, over 1.86 million cultural relics are now housed in the museum, which accounts for 40 percent of the country's highest Level-1 cultural relics.
However, lack of exhibition spaces and outdated offices have long bothered administrators of the museum, according to Wang and his predecessors.
It is estimated that only 10,000 cultural relics can be moved out of the museum's warehouses for public viewing each year. "Some ancient architecture just doesn't have the conditions for modern exhibitions," Wang said.
High-quality lighting systems, for example, are essential for gallery visitors to have a good viewing experience. New technologies have been used to reduce the possibility of fire caused by lighting systems in the Palace Museum, the largest collection of preserved ancient wooden structures in the world.
The proposal to build a northern branch of the museum was first made in 2013.
A blueprint drafted by the Beijing Institute of Architectural Design, which included elements of red walls and golden roofs of the Forbidden City into the modern structure, won the bid for the project.
At a media briefing in 2018, the museum administrator and builders said construction would begin soon, with the project expected to be completed in 2022. However, due to the monumental status of this project, further evaluation and preparation work were undertaken.
"We aim to build the branch into a museum inheriting ancient classics and leading the future at the same time," Zhang Yu, chief architect of the new museum, said in December. "This landmark can be a 'guesthouse' of Chinese civilization with Eastern ethos and a global view."
The northern branch site was a kiln during the Qing Dynasty, where many construction components of the Forbidden City, such as glazed tiles and bricks, were burned.