Nigeria helped in quest for new growth engines
Share - WeChat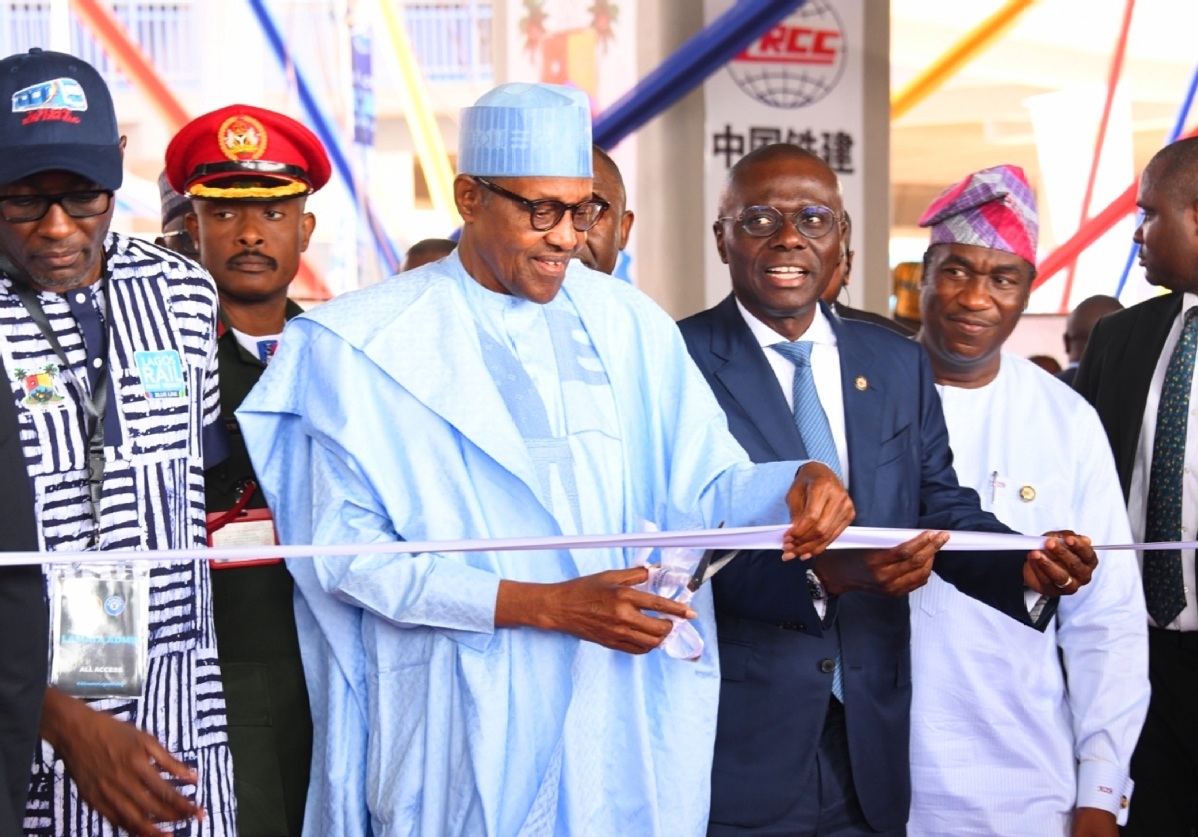 Two major China-built infrastructure projects opened to service in Nigeria during the Spring Festival holiday, with both hailed as propelling the development of Africa's largest economy and improving the lives of millions.
The Lekki Deep Sea Port, in Lagos, the country's biggest city, is the first deep seaport in Nigeria and an iconic project under the Belt and Road Initiative. Designed to handle 1.2 million standard containers annually, it will increase Nigeria's container-handling capacity by around 80 percent. In doing so, it will significantly boost the country's international trade.
While inaugurating the port on Monday, Nigerian President Muhammadu Buhari said the new facility opens a new vista of economic development for Nigeria.
At a banquet held by the Lagos state government on Monday night, Buhari said the completion of the project was driven by his vision to "bequeath a legacy of poverty elimination through the provision of job-creating infrastructure".
The project will offer limitless opportunities for the country's exports, especially agro-allied products in the international marketplace, more jobs, and an increase in foreign exchange inflows, he said.
With an investment of more than $1 billion, the port constructed by China Harbor Engineering Co is a commercial project of cooperation between China, France and Nigeria.
"The port will be the No 1 deep seaport in West Africa and one of the most modern and efficient ports in sub-Saharan Africa," said Cui Jianchun, the Chinese ambassador to Nigeria, adding it will become a new engine of economic development for Lagos state and the whole country.
"The Nigerian government doesn't need to worry about debt risks," he said. The project is invested by China Harbor Engineering.
Babajide Sanwo-Olu, governor of Lagos, said the port will generate more than $350 billion in revenues for Nigeria over the coming decades and create 170,000 jobs.
Construction of the port started in June 2020 and was completed in October last year.
Light rail project
On Tuesday, the first phase of the Lagos Rail Mass Transit Blue Line, the first electric-powered light rail project in West Africa, was opened to service in Lagos.
Undertaken by China Civil Engineering Construction Corporation, or CCECC, since 2010, the completed tracks of the project span 13 kilometers and cover five stations.
Buhari described the project as "historic", noting that the railway will reduce traffic congestion and air pollution, as well as improve the lives of residents.
Ambassador Cui said the completion of the first phase of the project demonstrated the harmony of China-Nigeria relations.
"The Blue Line is a speedy route dedicated to the people of Lagos. The average commuting time of one hour is now reduced to 20 minutes. When completed, up to 300,000 commuters will take the train daily, which will significantly change the way Lagos people travel and ease the traffic congestion," he said.
Xinhua contributed to this story.