China efforts helping to boost food production in Africa
Share - WeChat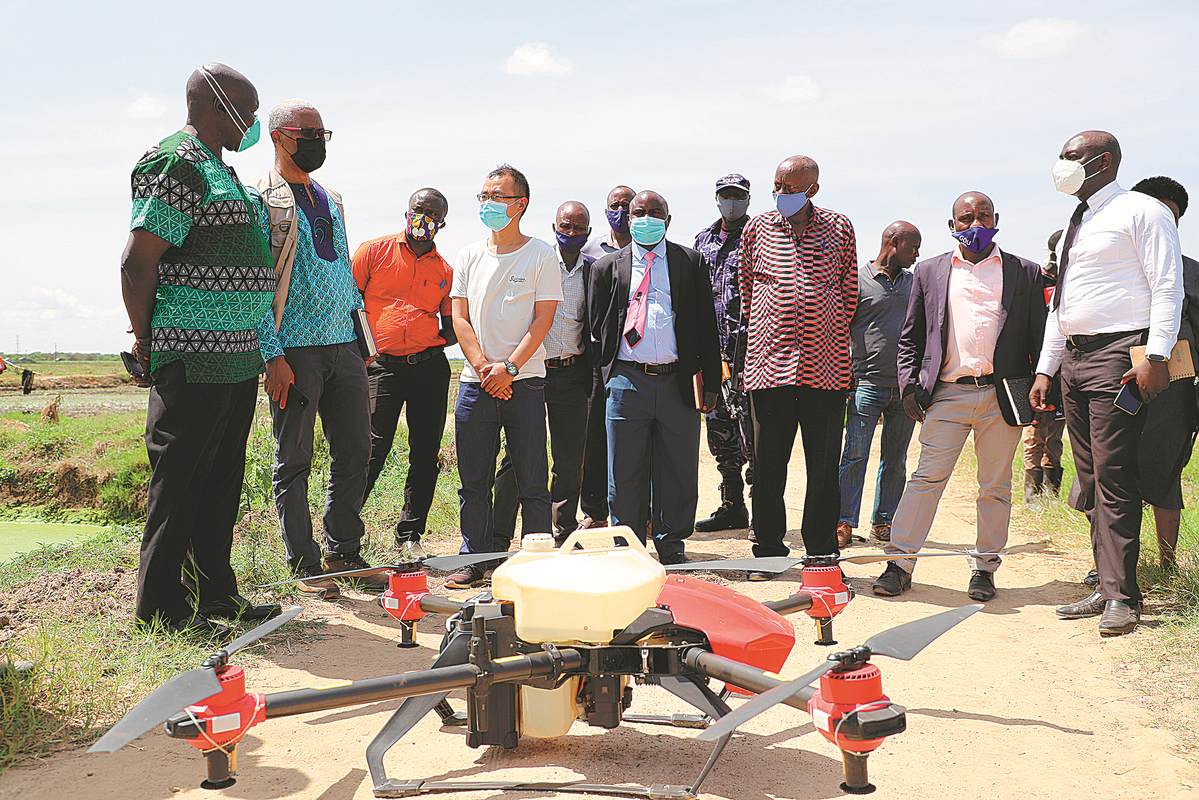 China has played an active role in improving agricultural technology and food security for Uganda and other African countries through South-South cooperation, Uganda's vice-president said at a high-level forum being held in the country.
Addressing food insecurity in Africa is a key highlight at the Second Africa High-Level Forum of South-South and Triangular Corporation for Sustainable Development, held in the Ugandan capital, Kampala from Tuesday until Thursday. The summit is attended by politicians, policy makers and development partners from over 30 countries across the continent.
Addressing the forum Jessica Alupo, vice-president of Uganda, said Africa must boost investment in food production in order to overcome the persistent hunger problem.
In Uganda, South-South cooperation has directly and indirectly helped in the fight against poverty through improved household income and quality of life, Alupo said,
She singled out Food and Agriculture Organization (FAO)-China South to South Corporation (SSC) Program Trust Fund for supporting to improve people's standards of living through increased agricultural productivity in Uganda and the other parts of Africa.
"In one of the project areas, there was a four-fold increase in rice production per hectare, while in other areas, daily milk production increased from two liters to seven liters per indigenous cow," she said.
According to Alupo, there has also been increased production of high-quality and low cost fish-feed techniques and increased technologies of foxtail millet, maize, grapes, apples and cherry tomatoes.
"Improvement has also been registered in animal reproduction, including pigs, goats and sheep.
Such programs are now aiming to target more female farmers to improve incomes and nutrition of households in the country," she said.
The SSC program with China is part of FAO's SSC Initiative to improve food security within poor households. Since the launch of the program in 1996, China has played an active role. To date, China has dispatched more than 1,000 Chinese experts and technicians, through FAO, to Africa, Asia, the Caribbean and the South Pacific. China has also contributed financially to support to program.
Alupo also urged countries in the global south to increase partnerships and strengthen trade ties to overcome their disadvantaged position in the global arena.
In Uganda, many areas have been hit by food insecurity mainly attributed to political instability and climate change. The government is leading efforts to avoid large-scale starvation among the population.
Recently the Chinese embassy in Uganda joined the efforts by donating aid worth $5 million (33.9 million yuan) to the World Food Programme (WFP) to support a feeding program for vulnerable groups threatened by malnutrition in the country.