Interview: UN farm fund warns of worsening global food crisis
Share - WeChat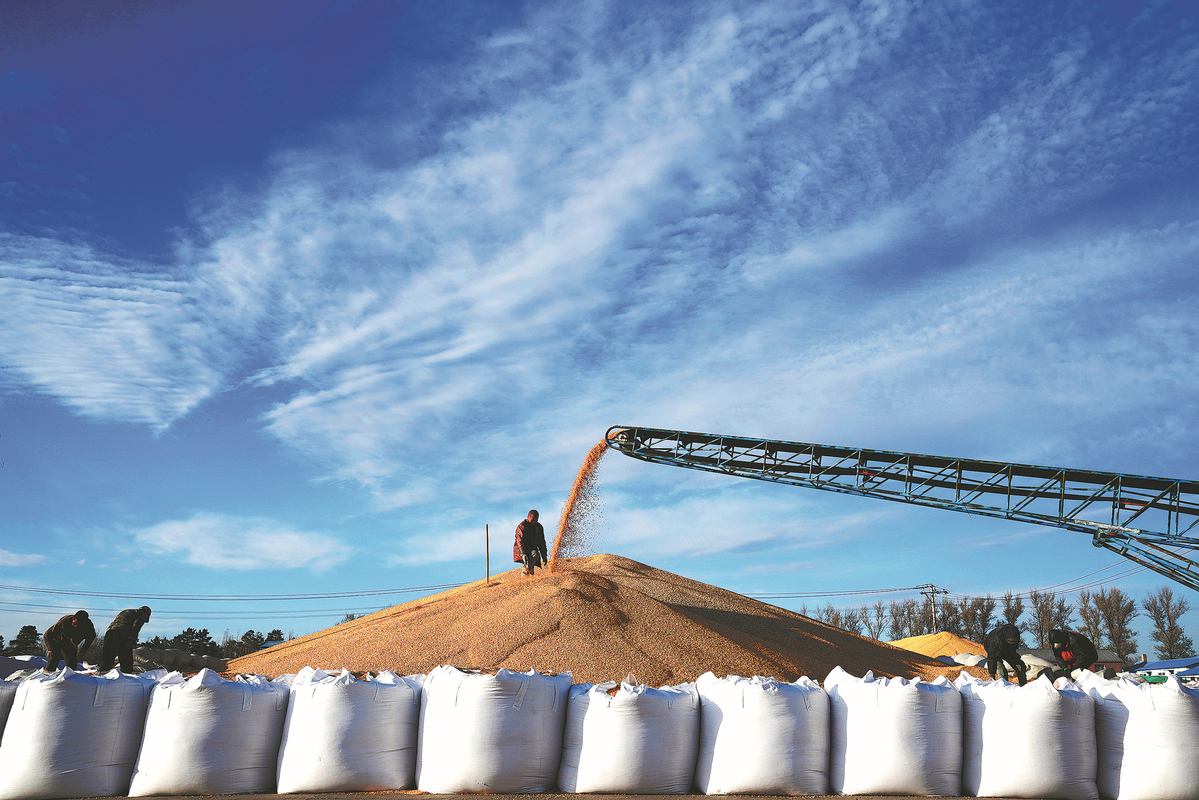 DAVOS, Switzerland - The head of the International Fund for Agricultural Development (IFAD) warned at the World Economic Forum (WEF) here on Wednesday that the ongoing food crisis is likely to continue this year.
"For 2023, we're not expecting a better situation than for 2022. Some of the shortcomings in the global supply chains that we have seen in 2022 will have an impact in 2023," IFAD President Alvaro Lario told Xinhua.
"We are working with many of our partners in seeing how to also unlock the fertilizer situation. However, for 2023 given the planting season in 2022, there will be not much of good news," he said.
GROWING HUNGER
The president said that although action is being taken to address the food crisis, it is barely enough and more investments will be needed.
"We're seeing many of the smallholders suffer because of the cost-of-living crisis, the limited access to food and fertilizers. Unfortunately, the planting season has been lost," he said.
"However, there are several ongoing initiatives on how to address the shortcomings of food systems. Some of them relate to taxation, subsidies, distribution and production. We're looking into ways to increase in a massive way the investments that go into food systems," he said.
According to IFAD, three-quarters of the poorest people in the world live in the rural areas of developing countries. Most of them depend on agriculture for their livelihood.
Climate change, a growing global population, and volatile food and energy prices have the potential to push millions more vulnerable people into extreme poverty and hunger by 2030.
According to the "State of Food Security and Nutrition" report published by five UN agencies, including IFAD, last July, the world is falling further behind in efforts to end hunger and poverty in line with the 2030 Sustainable Development Goals (SDGs).
It showed that the number of people affected by hunger globally rose to 828 million in 2021, an increase of about 150 million since the outbreak of the COVID-19 pandemic.
CHINA'S ROLE
Lario also said that China could serve as an example of how to eradicate absolute poverty. "China is a big partner for us at IFAD," he said.
As both a borrowing and a donor country, China has played "a fundamental role" in the south-south triangular cooperation, said the IFAD chief.
South-South cooperation refers to development cooperation between developing countries in the Global South. When such cooperation involves support from a Northern partner, it is referred to as Triangular cooperation.
"Given what China has experienced over the last decades, they are really a good example of how to lift hundreds of millions of people out of poverty. We still work with China on rural poverty, and they have been a fundamental actor for us," said Lario.
In 2021, China announced a "complete victory" in its fight against poverty, which means absolute poverty has been eradicated in the world's most populous country.