Year-ender: Top 10 box office hits of 2022
Share - WeChat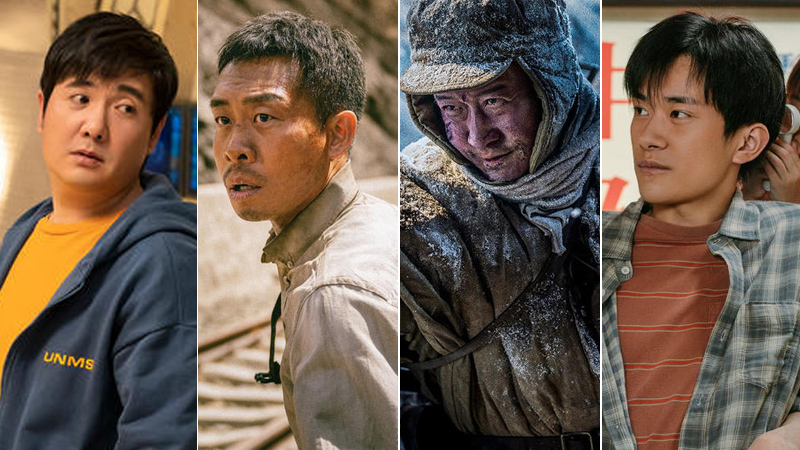 The domestic film market hard-hit from the pandemic for almost three years is handing in an impressive report card.
The Chinese film market saw a revenue of 30.07 billion yuan ($4.49 billion) nationwide from some 712 million strong audiences, of which domestic films raked in 25.51 billion yuan, accounting for roughly 85 percent of the total box office, according to China Movie Data Information Network.
This year's market saw an array of hot-blooded homegrown blockbusters, ranging from war epic The Battle at Lake Changjin II, extra-terrestrial comedy Moon Man, to stories of diplomats, Home Coming, which garnered over 1.36 million yuan ($188 million) at the box office just three weeks after its release.
Geographically speaking, viewers in South China's Guangdong, East China's Jiangsu and East China's Zhejiang provinces contributed the most to the market share, whereas cities of Shanghai, Beijing and Guangdong ranked top three in total ticket sales.
The proportion of female ticket buyers nationwide reached 56 percent, a rise of 3 percent from last year and an increase for two consecutive years, according to a report released by Lighthouse Research Institute, an Alibaba's research institute studying the film market. In 2022, per capita viewing frequency was 2.0 times and 40 percent of the audience saw films more than once. However, the proportion of ticket sales in first-tier cities fell by 2 percent from last year, although in third- and fourth-tier cities they exceeded 40 percent for the first time.
Here are the top 10 films at the box office in 2022.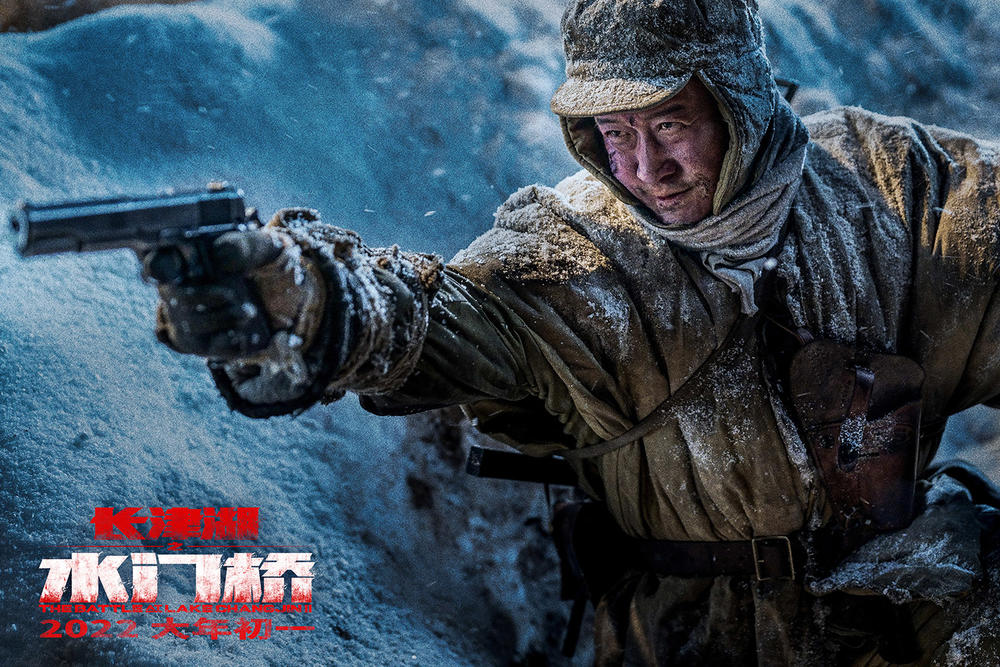 1. The Battle at Lake Changjin II
Release date: Feb 1, 2022
Box office: 4.07 billion yuan ($607.20 million)
The sequel to China's all-time highest-grossing blockbuster, The Battle at Lake Changjin II raked in 4.07 billion yuan at the box office in 2022, topping the list of top grossing films in China in 2022.
Retelling a lesser-known yet extremely brutal mission that almost changed history during the War to Resist US Aggression and Aid Korea (1950-53), the sequel - with the Mandarin title Shuimen Qiao (Water Gate Bridge) - recounts how Chinese People's Volunteer soldiers endured the bitter cold and sacrificed to demolish the titular bridge near the Funchilin Pass - then a very important route - to cut US force' withdrawal to the 38th Parallel.
Most Popular