Year-ender: 10 fascinating cultural exhibitions in 2021
Share - WeChat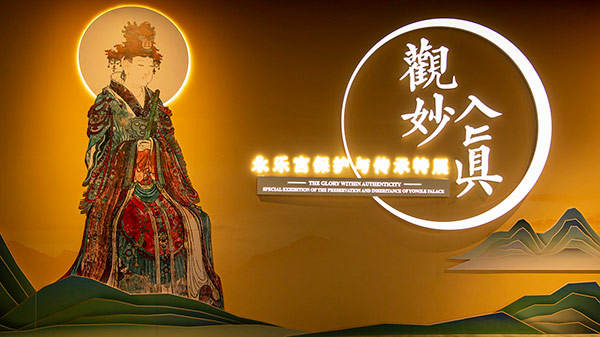 Editor's note: Museums across China held many eye-catching cultural exhibitions in 2021. These exhibitions, like a chain of beads connected with the spiritual core of Chinese culture, revealed people and their lives buried deep in time. History condensed in each cultural relic greeted visitors not just with their beauty, but also with flesh and blood, leading visitors through time and space and into ancient people's lives. Let's look back on this ordinary yet extraordinary year for the museums.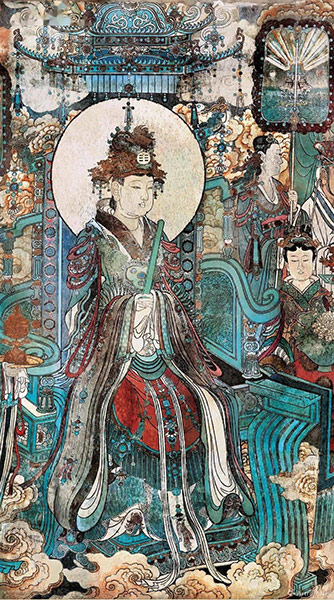 1. The Glory within authenticity --- Special Exhibition of the Inheritance of Yongle Palace
The exhibition displayed more than 280 items showing cultural and artistic charm of Yongle Palace. It showed the architecture, mural, sculpture art and Taoist culture of Yongle Palace, as well as the preservation and inheritance of cultural relics in the process of relocation.
Located in Ruicheng, a county in Shanxi province, Yongle Palace is one of the top three Taoist temples in the country, along with Chongyang Palace in Shanxi and Baiyun Guan in Beijing.
Some newly discovered art treasures of the Yuan Dynasty (1271-1368) in this exhibition met the audience for the first time, and a large number of materials on the relocation of Yongle Palace also made their public debut.
The exhibition can be viewed on the official website of the Shanxi Museum.
Most Popular