Culture Insider: Little New Year
Share - WeChat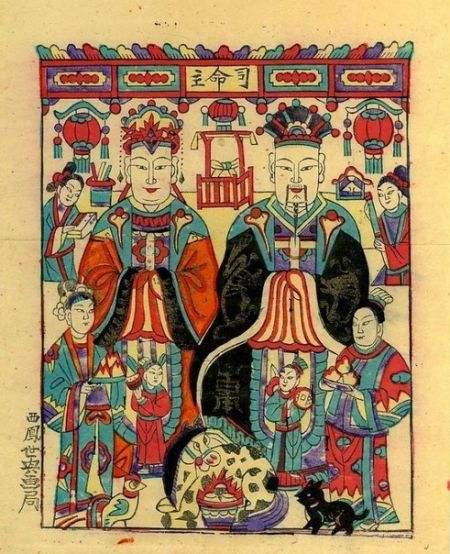 1. Offer sacrifices to Kitchen God
In one of the most distinctive traditions of the Little New Year is the burning of a paper image of the Kitchen God, dispatching the god's spirit to Heaven to report on the family's conduct over the past year. The Kitchen God is then welcomed back to the home through the pasting of a new paper image of him beside the stove. From this vantage point, the Kitchen God will oversee and protect the household for another year.
The offerings to the Kitchen God include pig's head, fish, sweet bean paste, melons, fruit, boiled dumplings, barley sugar, and Guandong candy, a sticky treat made out of glutinous millet and sprouted wheat.
Most of the offerings are sweets of various varieties. It is thought that this will seal the Kitchen God's mouth and encourage him to only say good things about the family when he ascends to heaven to make his report. The Kitchen God will be invited to sit in a sedan chair for his trip to heaven.
Consequently, the day before Little New Year, the streets and alleyways are filled with vendors selling papier-mâché sedan chairs and paper gold and silver ingots for the Kitchen God's journey. There are even songs in his honor.
Although very few families still make offerings to the Kitchen God on this day, many traditional holiday activities are still very popular.
Most Popular