Sizzling short video biz 'hope' for Tencent
Share - WeChat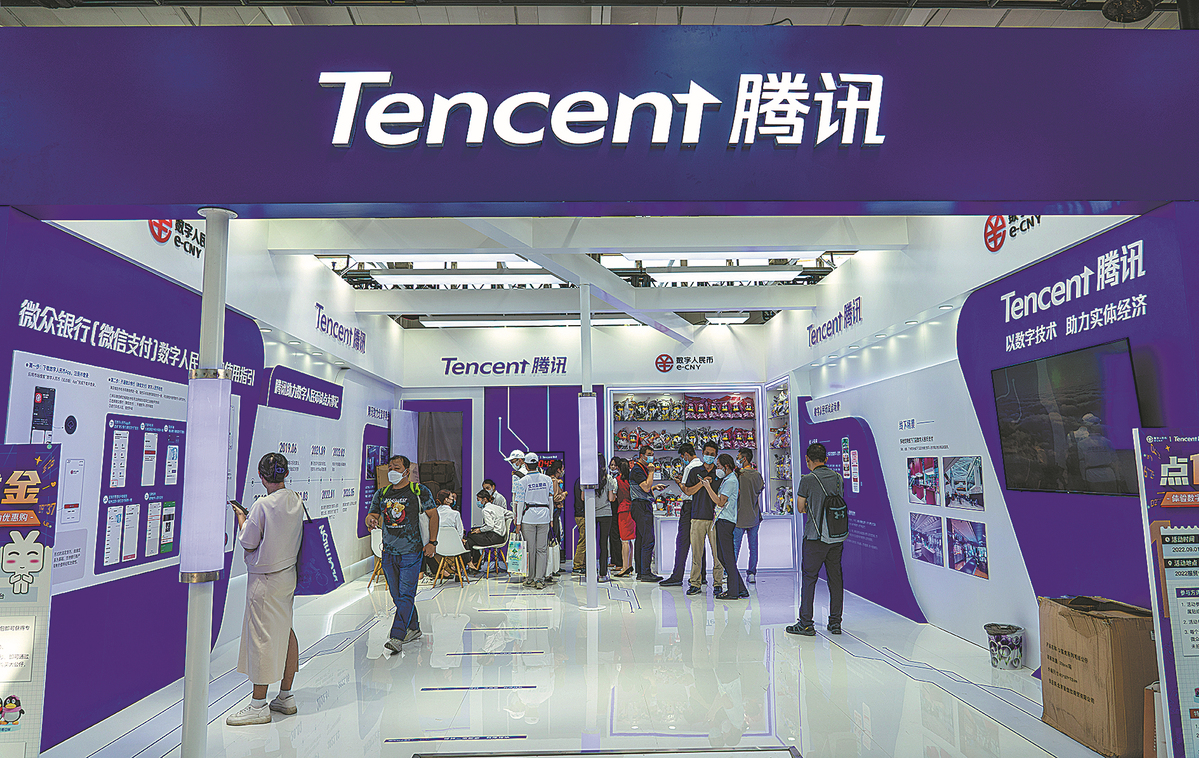 Tech giant posts big surge in WeChat Channels creators, viewers in 2022
WeChat Channels, Tencent Holdings' short video platform, saw robust growth in video views and monetization last year, as the country's leading social networking and gaming company strives to find new growth engines that rival Douyin of Bytedance in the increasingly fierce short video sector.
The platform, which mainly enables users to record, create and share videos, saw the number of daily active creators and video uploads rise by over 100 percent year-on-year last year. The number of creators with over 10,000 followers and views of original videos skyrocketed by 308 percent and 350 percent year-on-year, respectively.
In terms of livestreaming, the number of users and time spent watching livestreams soared 300 percent and 156 percent, respectively, over the past year. It also propelled the total gross merchandise value to increase by more than 800 percent from 2021 with the average transaction value surpassing 200 yuan ($29.5).
The tech company said earlier that the total time users spend on Channels exceeds 80 percent of that of WeChat Moments, a popular social networking function allowing interaction with text, photos and videos between WeChat friends.
The move came as Tencent's founder and CEO Pony Ma said in an internal meeting in December that Channels has become "the hope of the whole company" and Tencent should continue to focus on its core businesses while making short videos its new priority.
The rapid development of short videos has made a considerable impact on the internet globally and is forcing the company to adjust its investment strategy, Ma said.
A report by the China Internet Network Information Center showed that the total number of users of short videos saw a significant increase of 28.05 million to 962 million in the first half of last year. Data from market consultancy QuestMobile showed that the average monthly time spent viewing short videos increased to 53.2 hours in December last year, surpassing that of instant messaging.
"China's short video industry has shifted from an incremental market to a stock market where user time is gradually peaked, thus the competition is becoming fierce," said Huang Chuxin, a professor of communications at the University of Chinese Academy of Social Sciences, in a note.
"It is important for short video platforms to create sound content to stand out. To realize the improvement of liquidity is another important direction for the development of short video platforms," Huang said.