Carving out a specialty
Share - WeChat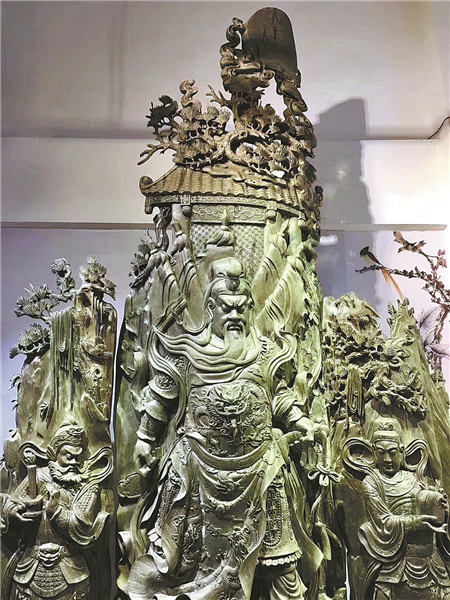 He always considers a lot of details, such as the size, costume, posture and accessories of each character he is shaping.
Zhang Weimin, another wood carver in Xianyou, says, "Besides the craft, more in-depth thought is required to make an artistic piece.
"Every craftsman has a unique style of wood carving, and that is formed by integrating their experience and emotions into the traditional craft," he adds.
Sometimes, when Wu carves a large-scale piece up to a height of three meters, he needs to climb on a ladder. He often stays on the ladder for several hours, but the effort doesn't bother him.
"I love the work. Every time when I complete a piece after repeated revision and improvement, I feel that it is the most enjoyable moment in my life, and all the difficulties of the process are worth it," says Wu.
Wu has recruited dozens of apprentices over the years, but many gave up halfway. "Carving is fiddly work, which not only requires sharp insight and good mastery of the craft, but also the patience to endure hardships.
"For decades, the graver has never been idle in my hands, and that comes from people's recognition of my proficiency in wood carving. Making every piece of work as good as I can, that is what I have tried to accomplish as a craftsman," says Wu.
Most Popular