Forest winter carnival kicks off
Share - WeChat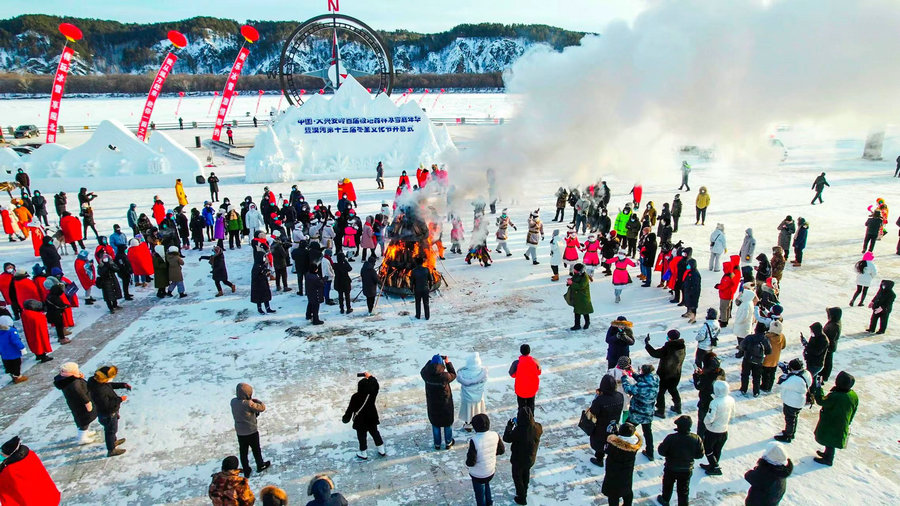 The first forest winter carnival kicked off in Greater Khingan Range, Northeast China's Heilongjiang province in mid-December.
The carnival features winter challenge game, festival, photography and folk experiences. A total of 16 series of events, including an international auto cross-country race and a Winter Solstice culture festival, will be staged until April 28. The goal is to spice up travel experiences and boost winter tourism in the region.
The carnival is part of the efforts by local authorities to give full play to the characteristics of the extreme cold zone and actively develop the winter economy by tapping into local winter culture and tourism resources.
Zhou Huiying contributed to this story.