Focus on snow and ice tourism as providers eye opportunities
Share - WeChat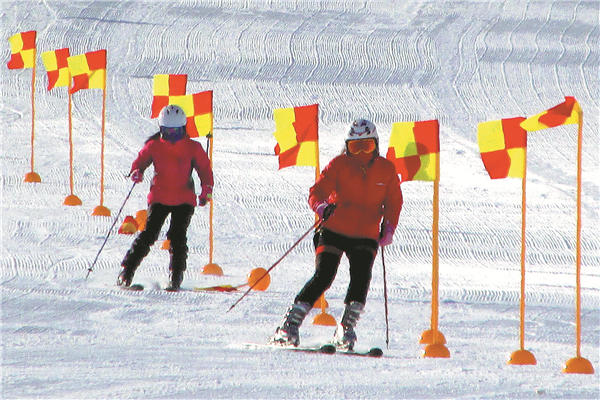 Winter market in spotlight as firms tempt tourists energized by Olympics
Local tourists and leisure trips are key factors in shaping this season's domestic ice and snow tourism market, industry observers said.
Data from travel agency platform Ctrip show that more than 70 percent of bookings for ice and snow tourism products are from local residents.
That is in part due to the effects of the COVID-19 pandemic, which has shrunk travel distances, industry insiders said.
A more diverse and richer winter tourism offering is another reason for the localization trend in the market, which enables more people to enjoy ice and snow sports on their doorstep, they added.
According to another online travel agency, Tuniu, bookings for ice and snow tourism products are mainly sightseeing tours, which account for 58 percent of the winter orders placed on the platform; sports, which take up of 23 percent; and a combination of both, which represents a 14 percent share of the total.
Young tourists dominate the market during the snow season, China Tourism News quoted industry insiders as saying.
The post-1990 generation, referring to people born during 1990-99, prefer skiing on vacation, while the post-1980 generation tend to favor family tours. The two groups account for almost 90 percent of orders placed with China Tourism Group this season, Kang Zhengchun, an executive at the company told the Beijing-based newspaper.