Marine technology makes Greater Bay Area greener, safer
Share - WeChat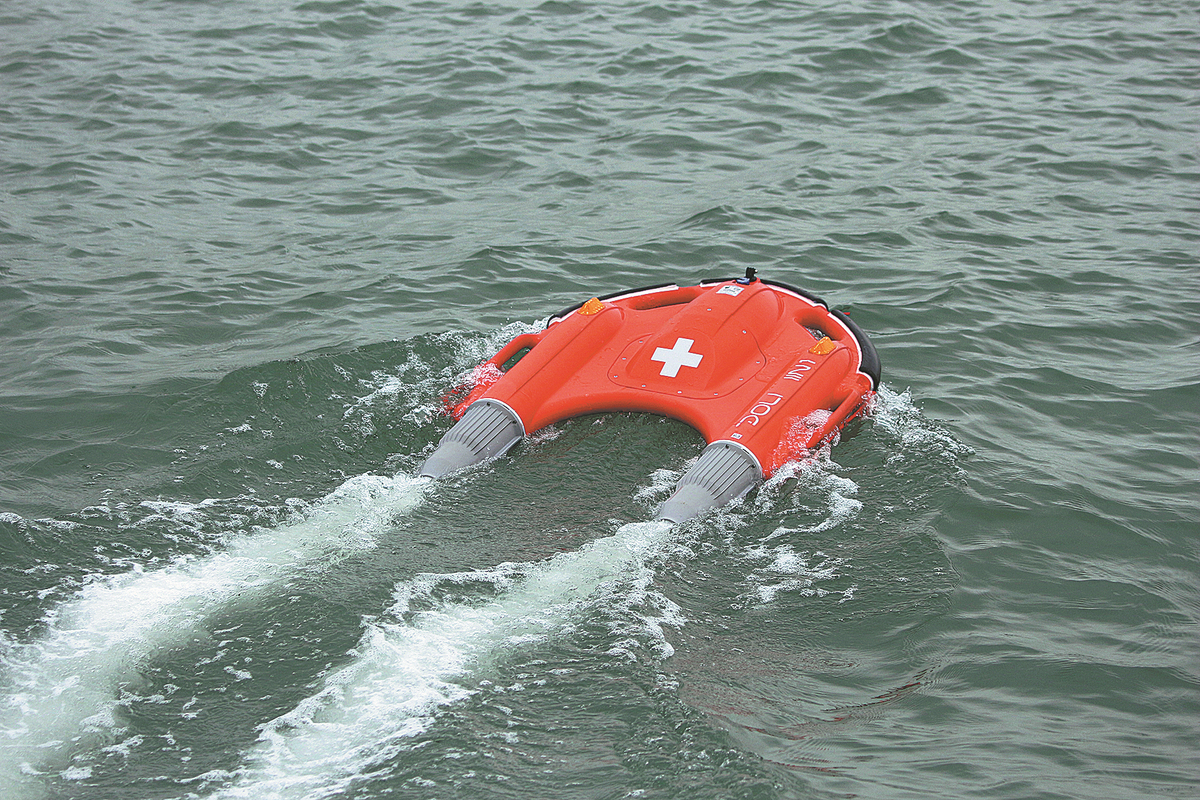 Those rescued at sea by the device can either climb onto the robot or grab handles installed on its body to be taken back to shore.
The device weighs 13.75 kg, and it can be carried on a rescue worker's back. Rescuers can also install cameras and microphones to communicate with victims in real time, and small searchlights can be attached to the robot for work during darkness.
In addition to rescue robots, the Zhuhai company's unmanned boats have been used for scientific research and maritime security work in recent years.
In November 2017, China's polar research vessel the Xue Long, or Snow Dragon, was equipped with a survey boat manufactured by the company, which carried out seabed surveys in waters off Antarctica. Patrol boats developed by the company also took part in an antismuggling exercise in Lianyungang, Jiangsu province, in September the following year.
Zhuhai Yunzhou Intelligence Technology boasts a team of more than 300 developers and has over 400 registered patents for unmanned boats and robots, according to Lin Bingsen, the company's manager for South and Southwest China.
In addition to customers from the Chinese mainland, Lin said the Water Supplies Department in the Hong Kong Special Administrative Region, the Macao SAR Marine and Water Bureau, and universities in the two cities have bought the company's unmanned boats for water quality testing and scientific research. The company has also sold nearly 1,000 rescue robots such as the Dolphin 1 to more than 40 overseas countries and regions, Lin added.
The collective effect of high-quality scientific research talent and resources of the GBA is key to such innovative efforts.
The development team at Zhuhai Yunzhou Intelligence Technology includes talent from the mainland and Hong Kong, and many of the company's employees have either worked or studied in Hong Kong.
The company was founded by two graduates from Hong Kong University of Science and Technology, or HKUST, in 2010. Their Hong Kong connections helped them tap the resources of the city's science sector.
Joint laboratories have been set by the company with Hong Kong's universities, especially HKUST, to advance research on robotic materials, communication technologies and energy over the past few years.