An ocean of potential
Share - WeChat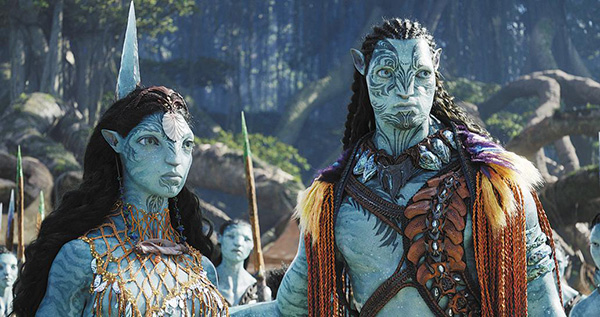 Avatar is back, so are Chinese moviegoers. Despite the chilly weather and recent spike in COVID-19 cases, James Cameron's long-awaited Avatar sequel, Avatar: The Way of Water, which opened in theaters nationwide on Friday, has rekindled the enthusiasm of domestic audiences, with its presale box office surpassing 100 million yuan ($14.3 million) in just three days — quicker than any other movie this year.
Twelve years ago, the first Avatar film stirred unprecedented interest among Chinese theatergoers, sending many rushing to join long lines to purchase tickets to one of China's 14 giant 3D IMAX screens. The first Avatar was released in the United States in 2009 and imported to the Chinese mainland in 2010.
Over the decade since, China's film industry has seen a burgeoning expansion in various fields, from the rising number of advanced cinemas, to the progress of self-developed cinematic techniques.
It is thanks to these huge changes that The Way of Water, the 192-minute epic which takes fans back to the fantastic planet Pandora, can be now seen in a variety of ways, varying from IMAX, currently offered in 716 cinemas in 202 Chinese cities, to CINITY, a Chinese screening system recommended by Cameron as it's capable of screening the movie at its original 3D, 4K, 48 frames-per-second format, compared with the 2K and 24 FPS in regular 3D cinemas.
Most Popular