Artist depicts 'worlds unseen'
Share - WeChat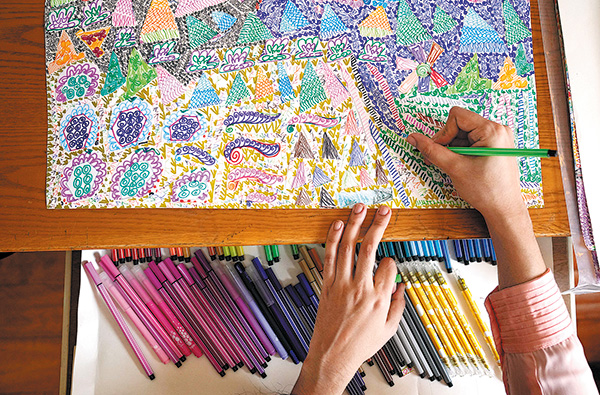 Gurmehar Singh moved with her parents from India to China, in 1999, at the age of 5. Over the next 23 years, she lived and studied in Beijing and Tianjin.
As an avid fan of painting, Singh would visit museums and art galleries, examining the various techniques of traditional Chinese painting. Singh now runs her own art studio and teaches painting in Tianjin. Not surprisingly, the years in China have deeply influenced the style of Singh's paintings.
Singh told The Beijinger magazine that her art reflects a way of looking beyond the obvious, and goes deeper, uncovering worlds unseen. Her signature style combines basic shapes and lines, with experimental color combinations creating beautiful intricate patterns.
Born in Amritsar in northern India, she has spent most of her life in China and traveling the world.
"I was a toddler when I first came to China in 1999. At that time, foreigners were not as many as of now," she says, adding the China that she first came to was very different to what it is today.
Most Popular