Springing into action
Share - WeChat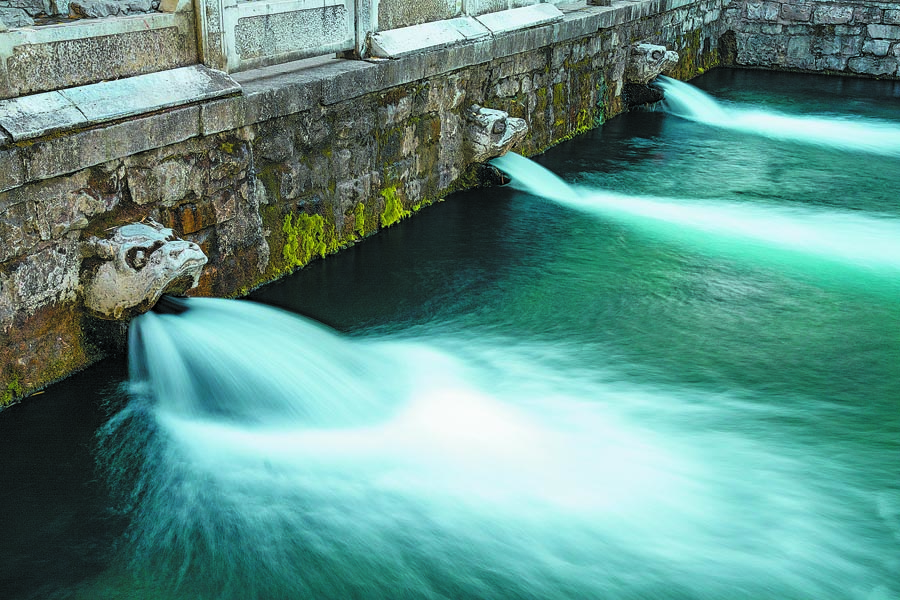 Jinan protects and utilizes its water supply as gushing resource attracts admirers, Pan Zhongming and Zhao Ruixue report.
Thanks to abundant rainfall and the unremitting endeavor of the local government, Jinan, the provincial capital of Shandong that is dubbed the "city of springs", has seen a year of remarkable achievement.
The Baotu Spring, a renowned scenic spot in the city's Lixia district, saw its water table exceed 30 meters on Oct 11 to reach the highest level for that time of year since it started gushing again in 2003, according to the city's water affairs bureau.
Since early this year, the spring's water table has been on the rise, the bureau says.
Springs have long been cherished by Jinan residents. Over a century ago, author Liu E described Jinan in his novel, The Travels of Lao Can, as a place where "springs bubble in every yard, and weeping willows surround every household".
There are 1,209 artesian springs in Jinan, according to a list published in September last year.
The artesian wells bubble from the hydraulic pressure caused by the sharp geographical decline of the location on which the city is built, with Taishan Mountain to its south and the lower part of the Yellow River to its north.