Nation offers alternative path to modernization
Share - WeChat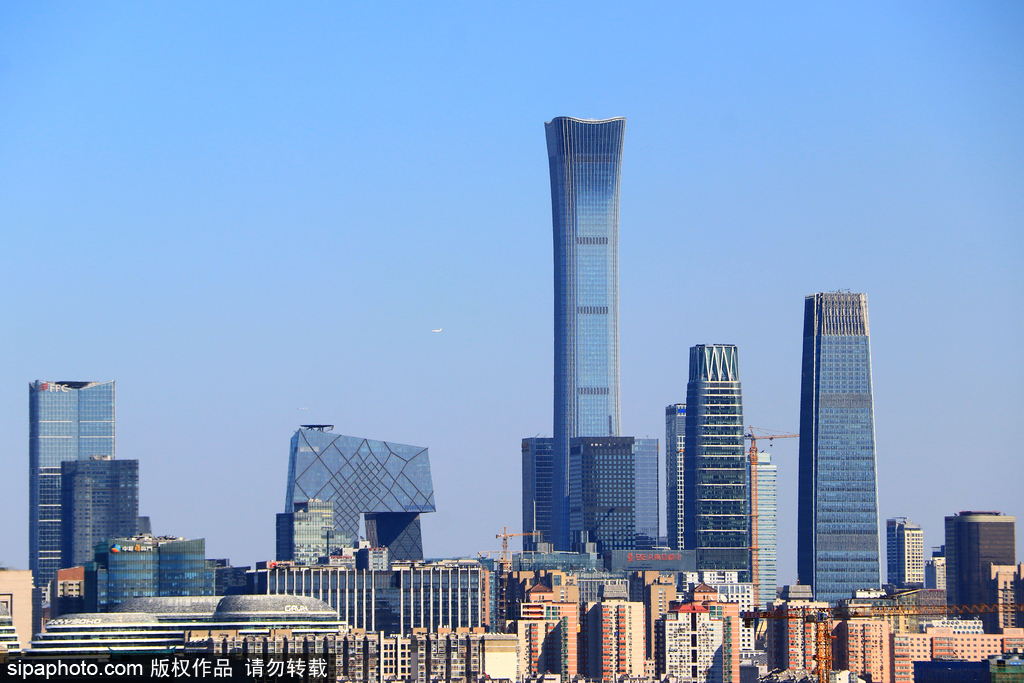 China is unique among the global economic giants because its development path acknowledges there is no "one size fits all" model for each country's path to modernization.
This acknowledgment means there is no justification for a hegemonic approach to modernization. Instead, there is only a rational choice to be made among alternatives. The idea that one form of governance is superior to all others and that it is suitable for all nations at all stages of development is a false idea that creates unnecessary division and conflict.
One of the central concepts in the report delivered at the 20th National Congress of the Communist Party of China is a Chinese path to modernization and how to accomplish it. As Xi Jinping, general secretary of the CPC Central Committee, summarized in delivering the report, "It contains elements that are common to the modernization processes of all countries, but it is more characterized by features that are unique to the Chinese context."
China's economic development and its path to modernization are quite different from the development path taken by many Western countries. In about 40 years, China's chosen path has lifted 800 million people out of absolute poverty, making the goal of common prosperity achievable. This has provided an alternative to the development path many in the West claim is the only way to realize modernization. It is the demonstration of an alternative to the Western growth model that is of interest to developing countries in the Global South.
The development and modernization of Western countries have taken place over centuries. The path has been bloody, marred by successive wars, and has relied to a significant extent on the exploitation of some populations either as slaves or as colonies, with no concern for the indigenous populations or culture.
This is neither a trajectory of beneficence nor a trajectory that can or ought to be repeated. The current result that underpins the West's economies is a product of their history, which cannot be replicated.
Today's path to modernization must be different because it does not commence from the same starting point. We will no longer tolerate a century of the heavy pollution associated with Victorian-era industrialization that paved the way for the modern era.
This exploitation has been the accepted path to modernization in the West. However, the path to modernization in the 21st century does not have to go through these stages. The governance structure that optimized the outcomes of this rapaciousness is not universally applicable to countries that are just starting on the path to modernization.
In addition, some developing countries can leapfrog the historical path to development because they do not have legacy infrastructure and antiquated industrial production approaches to overcome and upgrade. Their departure point on the modernization path is based on more sophisticated economies than those of earlier centuries.
The concept of modernization of peaceful development is different from the aggressive, hegemonic approach historically deployed by European nations in Asia, Africa and South America. At its core, peaceful modernization recognizes that there are multiple geoeconomic paths leading to modernization. These paths vary according to the national conditions of any particular country.
What really matters for those nations starting out on the path to modernization is that the Chinese example breaks with the Western belief that there is no alternative to their concepts of modernization practice and theory.
Of course, China will do its best to explain the structures and mechanisms underpinning a socialist governance system with Chinese characteristics. But unlike the hegemonic approach, this goes no further and carries with it no obligation for others to accept or duplicate the political or development path that China has taken.
What matters is pursuing an independent path toward development.
This is not easily accepted by the United States and its allies. They work to maintain a structure of global rules that work against this independence of choice.
China's development and modernization have shown that alternative paths do exist. The nation has shown that the path to modernization must be compatible with the underlying cultural foundations of each nation.
The author is an international financial technical analyst and a national board member of the Australia China Business Council.