House sends bill to block rail strike to Senate
Share - WeChat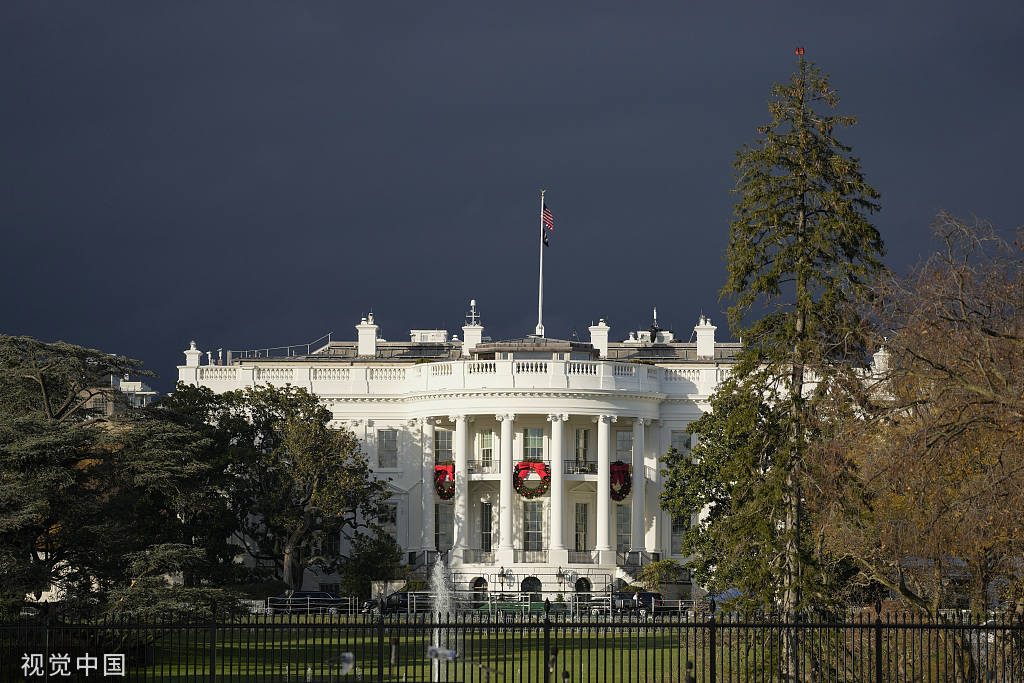 US House lawmakers passed legislation Wednesday to avert a national rail strike and a separate proposal to add a provision to the rail agreement that would increase the number of paid sick days for rail workers from one to seven.
The bill imposes a tentative agreement that the White House negotiated between the railroad companies and labor leaders in September to avert a rail strike. The additional sick leave was added at the insistence of rail employees and progressive members of the House who had threatened to block the agreement bill if sick leave wasn't included.
Both measures go to the Senate, which has just days to act — railway workers are vowing to strike by Dec 9 if there isn't a new agreement.
"Leader (Mitch) McConnell and I both want to pass it quickly," Senate Majority Leader Chuck Schumer told reporters in the Capitol. "We understand the time deadlines, and we'll be working together and figure out the best way to get it done quickly."
It was unclear how quickly pro-labor progressives and Democrats in the Senate would act and whether the additional sick days approved by the House would meet their demands.
"At the end of the day, we really believe that our work is to have the right to paid leave, and so we're going to stand with our workers and with our unions," said Representative Cori Bush, Democrat of Missouri, who was among the House lawmakers who lobbied for a vote to add the additional time off.
Lawmakers used a 1926 law that allows Congress to intervene in railroad disputes that threaten to disrupt the US economy. The deal would end a long-running labor dispute between Union Pacific Corp, CSX Corp and freight railroads and more than 115,000 workers.
In a letter to Democratic House lawmakers sent late Tuesday, House Speaker Nancy Pelosi said she was reluctantly asking for their vote to force the agreement's adoption, after President Joe Biden, who is pro-labor, on Monday called for Congress to intervene.
Democrats have stood with "hard-working railroaders in their fight against greedy railroad corporations for fairer wages, benefits and working conditions," Pelosi said in the letter. "However, we must act to prevent a catastrophic strike that would touch the lives of nearly every family: erasing hundreds of thousands of jobs, including union jobs; keeping food and medicine off the shelves; and stopping small businesses from getting their goods to market."
It isn't just progressives and liberals who are criticizing the legislative fix. Conservative Senator Marco Rubio, a Florida Republican, said he wants Congress to get out of the way and the workers and the operators to go back to the negotiating table.
"Just because Congress has the authority to impose a heavy-handed solution does not mean we should," Rubio said in a statement. "It is wrong for the Biden administration, which has failed to fight for workers, to ask Congress to impose a deal the workers themselves have rejected."
Rubio said he won't vote for "any agreement that does not have the support of the rail workers".
Four of 12 railway unions rejected the White House-brokered deal this year, and Biden on called on Congress on Monday to step in after talks between workers and their employers appeared to stall. While the Dec 9 deadline is more than a week away, railroads need to notify shipping companies by this Friday if a strike is planned.
The economic consequences of a strike could be dire. Biden said up to 765,000 people could be "put out of work" in the first two weeks.
aiheping@chinadailyusa.com