Not on World Cup pitch though, China pursing soccer power in the long run
Share - WeChat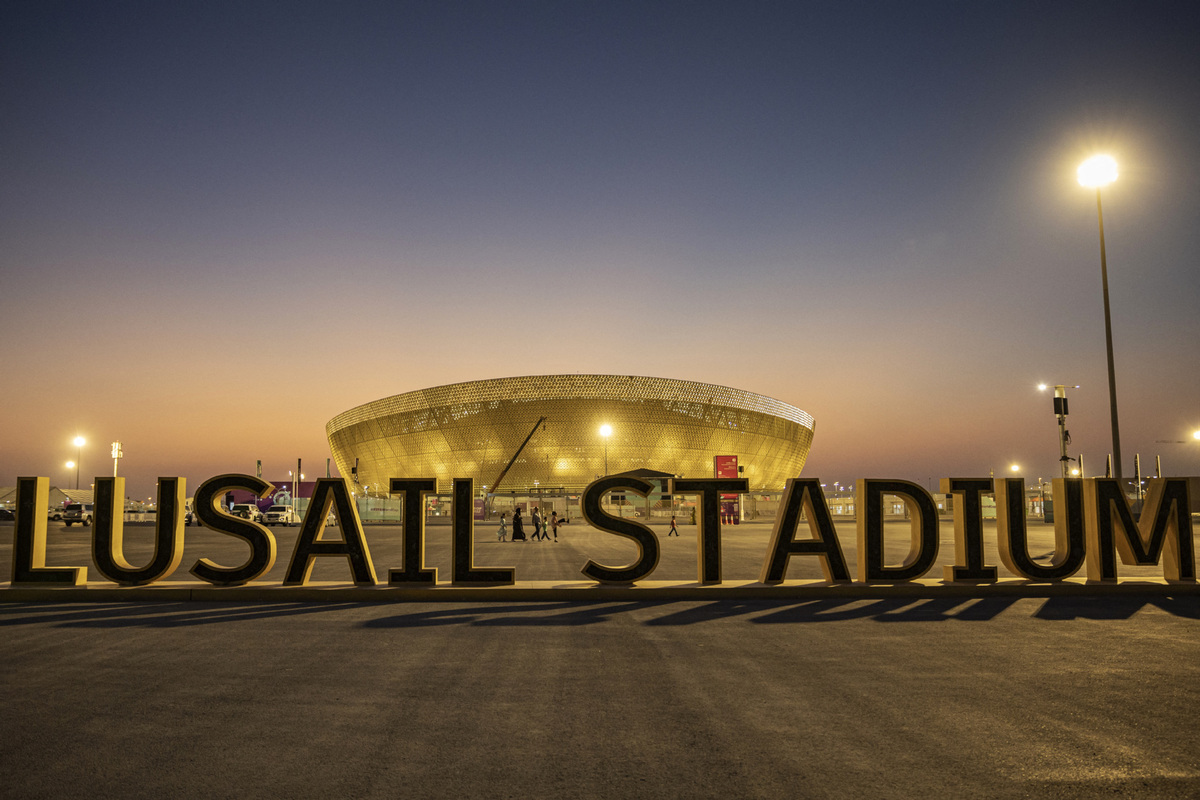 Even without China's players on the pitch of the FIFA World Cup, the country's soft-power push continues on the sidelines, says an article published on US magazine Foreign Policy on Tuesday.
China Railway International Group built Lusail Stadium, which appears on Qatar's new 10-rayl bank note. Another big representative of China is a pair of pandas - Jing Jing and Sihai, renamed Suhail and Soraya for the occasion - as Chinese companies like Hisense, Mengniu Dairy, Vivo and Wanda are among the World Cup sponsors.
FIFA announced before the tournament that between 5,000 to 7,000 tickets had been sold to Chinese fans.
Despite being the underdog in football, China has been pursuing a general leadership in sports powerhouse. China sent a team only second to the one on home soil in the 2008 Olympics to the Tokyo 2020 Games and topped second in the medal tally following the US. Beijing hosted the Winter Olympics in 2022 to become the world's only double Olympic city.
According to Li Jianming, deputy director of China's General Administration of Sport, China has set the goal to bid for a World Cup in the future, but the timetable is yet to be decided.
"We have specified our long-term plan over this issue in the Overall Plan for China's Football Reform and Development (published in 2015). Hosting a World Cup is one of our goals in the plan, as for when, we will analyze and work out the best timing," said Li during a press conference in 2019.