Japan stuns Germany 2-1 in World Cup
Share - WeChat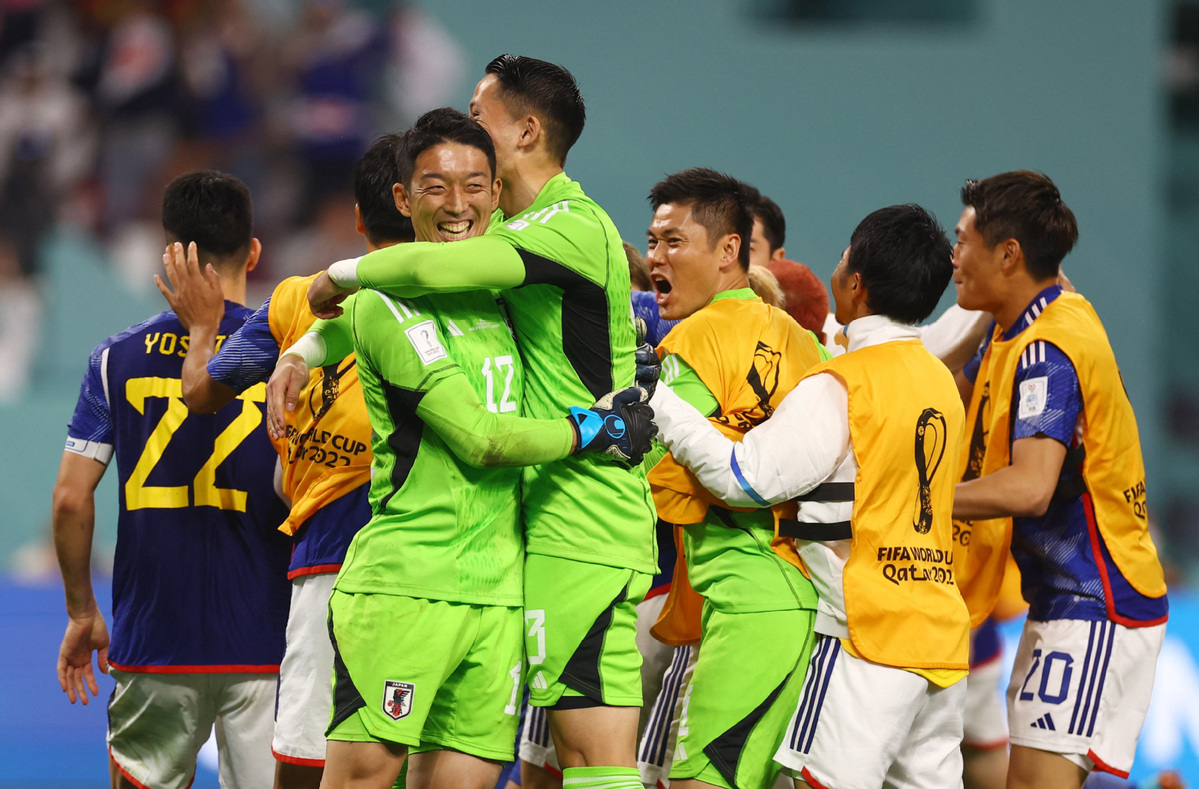 Germany is now on the line, with its next rivals being Spain and Costa Rica, who will take on each other late Wednesday.
Gonda said he had made up for his first half mistake with a string of saves in the second half.
"I have been trained to confront such a setback like allowing a goal early," he said. "I didn't lose confidence. Neither did my teammates. We just hung on and fought tenaciously, like the Saudi Arabians."
Japan coach Hajime Moriyasu praised his team for making history.
"It's a historic moment, a historic victory," he said.
Moriyasu named five Germany-based players in his starting lineup and three, including the scorers, on the bench.
"They're fighting in a very strong, tough, prestigious league," he said. "Those divisions (Bundesliga and second division) have been contributing to the development of Japanese players. I'm very grateful."