Film on Sichuan attractions premieres in Chengdu
Share - WeChat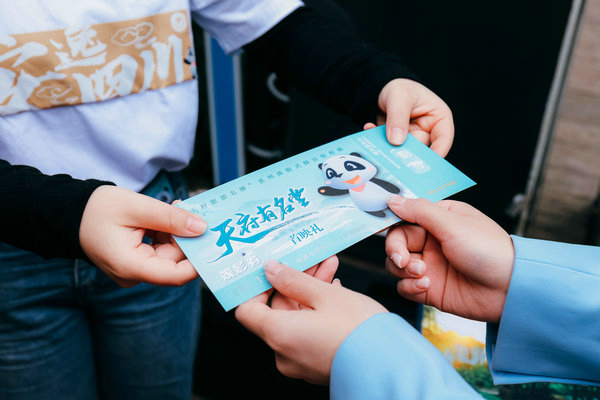 Discovering Tianfu, a series of microfilms on tourist attractions in SW China's Sichuan province, premiered at the Chengdu Emei Film Studio on Nov 17.
Shooting for the film began in June this year in collaboration with certified tourist guides in Tianfu, a term used to refer to Sichuan province in general, to guide viewers on immersive journeys in Sichuan province, visiting renowned towns and villages, "it" hotels and resorts as well as taking a closer look at Sichuan's heritage and food.
The series is now available on online streaming site bilibili.com, with behind-the-scenes clips available on video platforms and new media platforms nationwide.
Organizers awarded ten star promoters of Sichuan province at the ceremony as a token of appreciation for their efforts in introducing Sichuan to the world. "I've seen shows like this before, but I have never seen a show this interesting. I think it opens another dimension in touring Sichuan", certified guide and travel blogger Shu Sanshao, a recipient of the award said. Shu added that he felt he now shoulders responsibility to introduce Sichuan to more people around him and that the show can refresh the image of Sichuan in viewers' hearts.
The activity was guided by Sichuan Provincial Department of Culture and Tourism and hosted by Sichuan Provincial Culture and Tourism Publicity and Information Center.