New Chinese movies unveiled to revive domestic market
Share - WeChat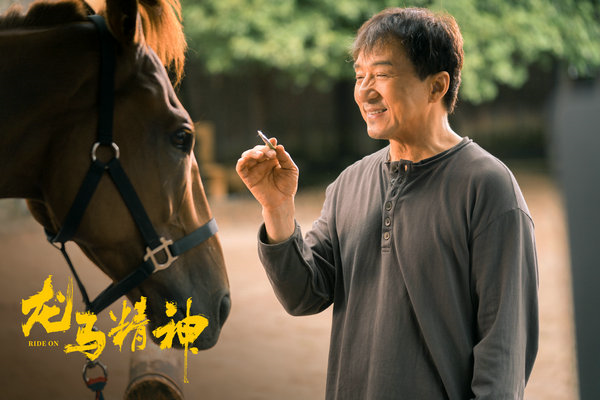 Indicating Chinese filmmakers' effort to revive the domestic market, a slew of new movies have been recently released during the 2022 China Golden Rooster and Hundred Flowers Film Festival in Xiamen, Fujian province.
As one of the most anticipated movies, Ride On casts Jackie Chan as a kung fu stuntman who dreams of training his horse into an "action star". However, the protagonist gets stranded in a troublesome lawsuit, forcing him to seek help from his daughter and her lawyer boyfriend.
Marking as the latest cooperation of actors Hu Ge and Wu Lei, the movie All Ears follows a writer who makes a living on penning eulogies and rediscovers the meaning of life from his job.
The new lineup also includes the comedy Godspeed, the coming-of-age romance Just For Meeting You, suspense movie Lost In the Stars and Light Chaser's latest animated feature Chang'an San Wan Li (30,000 miles from Chang'an).
Aside from the unveiling of new movies, Alibaba Pictures alongside several cinematic technology companies shared the experience of using intelligent technology in movie production and also jointly released a project aiming to train virtual cinematography talents.
Li Jie, vice-president of Alibaba Group and president of Alibaba Pictures, said the new movies cover a wide variety of genres, demonstrating how domestic filmmakers seek inspiration from local cultures with distinctive Eastern imagination.
Most Popular