Loss of a key figure
Share - WeChat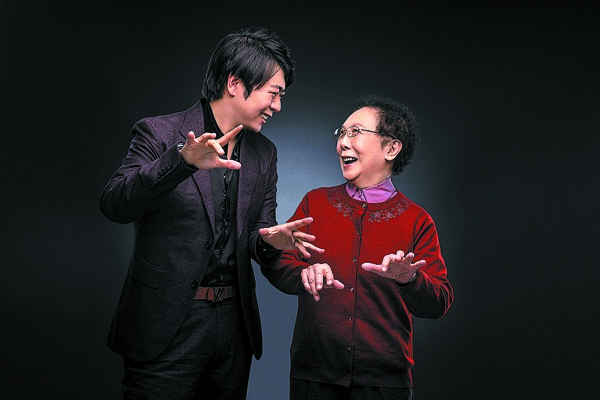 Tributes abound for influential Chinese pianist and musical educator, Zhu Yafen, who passed away on Sunday, Chen Nan reports.
Zhu Yafen, renowned pianist and music educator, passed away in Beijing on Sunday. She was 94 years old.
Born in Shanghai, Zhu learned to play the piano as a child along with her two sisters as her father, a professor at St. John's University, a Christian university in Shanghai founded in 1879 by American missionaries, was a music lover. Though she played the piano throughout her childhood, she followed her father's advice to study English in college.
"She will be remembered and missed for her great contribution and dedication to music education in China," said Shenyang Conservatory of Music, in an obituary released on Monday.
Zhu taught at the music school in Shenyang, Liaoning province, and retired in 1989.
The school also said that a memorial event for Zhu will be held in Beijing on Thursday.
Zhu always kept her interest in music and practiced the piano. As a college student, Zhu worked part-time jobs, hoping to earn enough money to restart her piano lessons. She fulfilled her dream and entered the Shanghai Conservatory of Music, where she learned to play the piano under the tutelage of pianist Li Cuizhen, graduating in 1954.
Following her graduation, from 1954 to 1956, Zhu toured over 10 countries, including France, Belgium, Italy and the United Kingdom. In 1956, she joined the Singing and Dancing Troupe of Liaoning province as a soloist, where she also performed with symphony orchestras and chamber music ensembles.
In 1978, Zhu worked at Shenyang Conservatory of Music as a piano teacher and, from 1981 to 1986, she was the dean of the school's piano department.
Most Popular