Piano product manager tunes into opportunities
Share - WeChat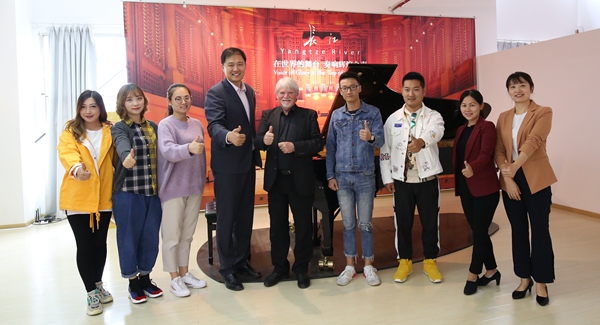 Yichang is located in the southwest of Hubei province and lies on the northern bank of the Yangtze River. The city is known for its beautiful natural scenery and is home to the Three Gorges Dam. It also has a nickname, "the city of pianos", since it's believed that one out of every seven pianos in the world is made in Yichang.
Barnabas Fekete has been living and working in Yichang since 2011. As a product manager of an automatic piano performance system, he works with the Parsons Music Corp in the city, which has a production output of over 70,000 pianos every year and is one of the largest piano manufacturers in China.
"China's embracement of piano is fascinating. Considering that, historically, the piano is a 'newcomer' to China, its popularity is amazing," says Fekete, 75. Born and raised in Hungary, he moved to the United States, where he lived for 35 years, before relocating to China in 2008.
Most Popular