Premier pledges full support for Cambodia's development
Share - WeChat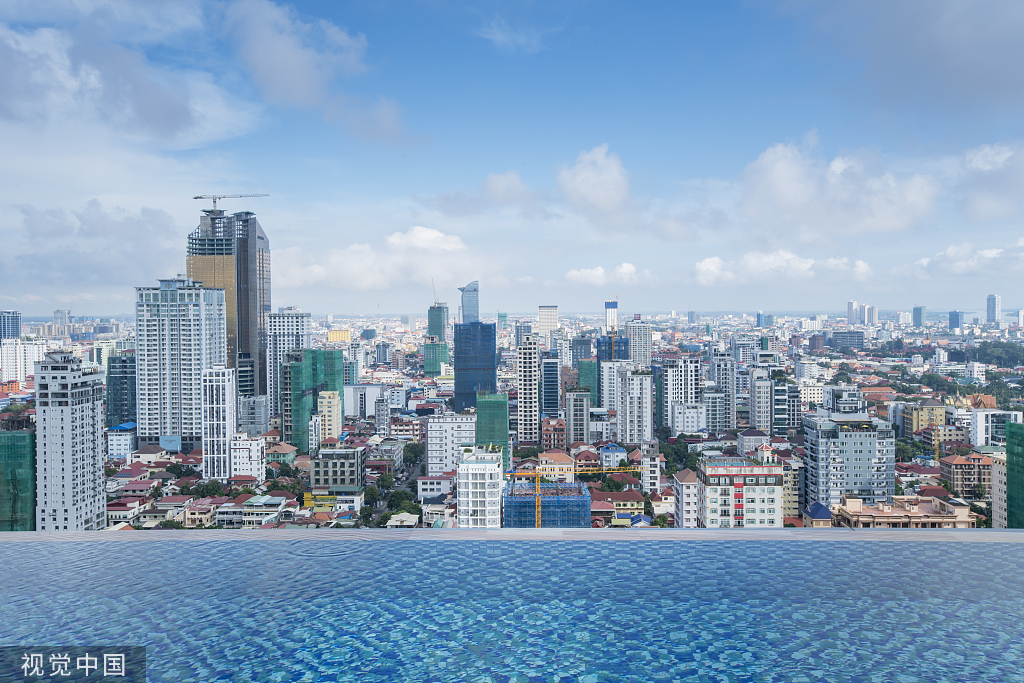 Premier Li Keqiang said on Wednesday that China will support Cambodia in improving its agricultural development, boost imports of Cambodian agricultural products, push forward the country's construction of major projects and help to accelerate its industrialization.
Li made the remarks when meeting with Cambodian Prime Minister Hun Sen in Phnom Penh during an official visit to the Southeast Asian nation. The premier, who is making his first overseas trip since the start of the COVID-19 pandemic, will also attend a series of meetings on East Asian cooperation in the Cambodian capital.
China and Cambodia enjoy deep traditional friendship, a high degree of mutual political trust and have achieved fruitful results in pragmatic cooperation in all fields, he said.
Li said China would help Cambodia carry out a minesweeping operation, and implement programs involving road construction, healthcare and water supply in order to provide assistance within its ability to help Cambodia improve its people's well-being.
He also called on the two countries to deepen cooperation in areas such as science and technology, education and culture, and increase the number of direct flights. China also welcomes Cambodian students to study in China, Li said.
Noting that China always proposes that all countries, regardless of size, are equal, the premier said China supports Cambodia in pursuing a development path suited to its own conditions, and supports the country in playing a more prominent role in global and regional arenas.
China is willing to maintain close high-level exchanges and communication with Cambodia, support each other on issues concerning core interests and major concerns, and promote the sustainable and sound development of the China-Cambodia comprehensive strategic cooperative partnership, Li said.
He stressed that a stable and prosperous Cambodia has great significance in terms of safeguarding regional stability and development as well as for promoting China's relations with the Association of Southeast Asian Nations.
China firmly supports the unity and centrality of ASEAN, supports an ASEAN-led regional cooperation architecture and supports it in playing a greater role in promoting peace and development regionally and internationally, Li said.
Hun Sen said his country firmly adheres to the one-China policy and is willing to strengthen cooperation and exchanges with China in areas such as trade, investment, agriculture and energy.
Cambodia respects the principles in the United Nations Charter about safeguarding all countries' sovereignty and territorial integrity and stands ready to work with China to conduct close coordination under multilateral frameworks, he said.
After the bilateral meeting, Li and Hun Sen witnessed the signing of a dozen bilateral cooperative documents involving agriculture, infrastructure, education and climate change.
They also attended a ceremony marking the formal inauguration of the Phnom Penh-Sihanoukville Expressway, the first of its kind in Cambodia and a project built under Belt and Road cooperation.