Vegetarian restaurant in Beijing celebrates anniversary
Share - WeChat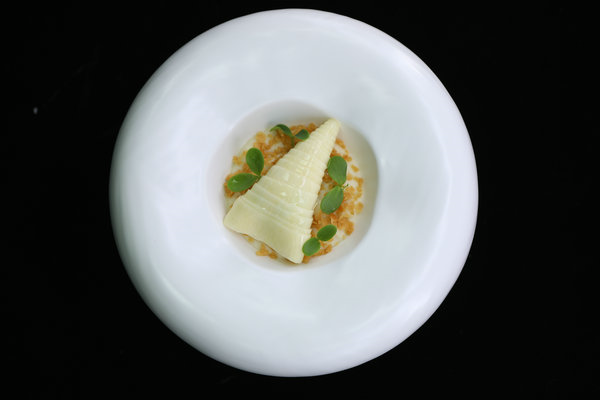 Celebrating its 10th-year anniversary, three-Michelin-starred vegetarian restaurant King's Joy is putting efforts toward environment protection and leading a green lifestyle.
Located in Beijing's Dongcheng district, the restaurant has been committed to promoting the concept of health, environmental protection, love for life and Chinese vegetarian culture.
Winning the only green star on the 2022 Michelin Beijing Guide recognizes the restaurant's sustainable green and healthy eating principle by the century-old authoritative international restaurant guide.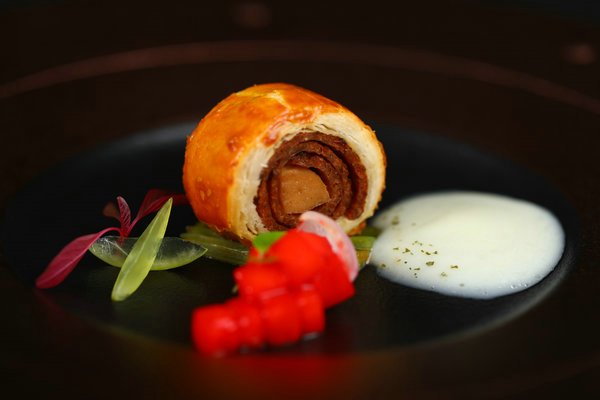 King's Joy launches new set menus on each solar term featuring seasonal ingredients. The chef's cooking principle is less oil, less salt and less additives to reflect the original tastes of the ingredients.
To save resources, the restaurant tries to maximize the utilization of ingredients and apply the daily surplus ingredients into the development of new dishes, fillings and baked snacks. The restaurant also uses fruit and vegetable peels to make eco-enzyme to reduce the use of chemical cleaning products.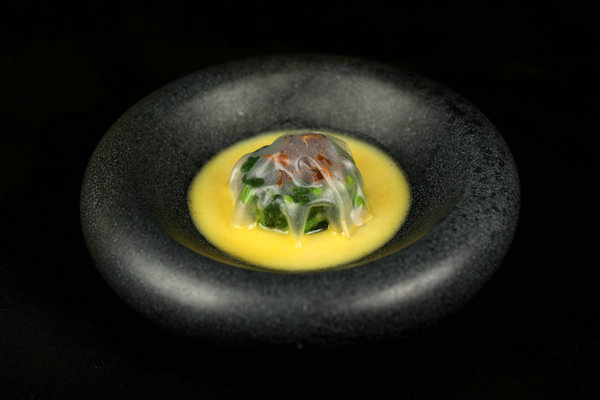 Most Popular