Billionaires 'ruining world's climate'
Share - WeChat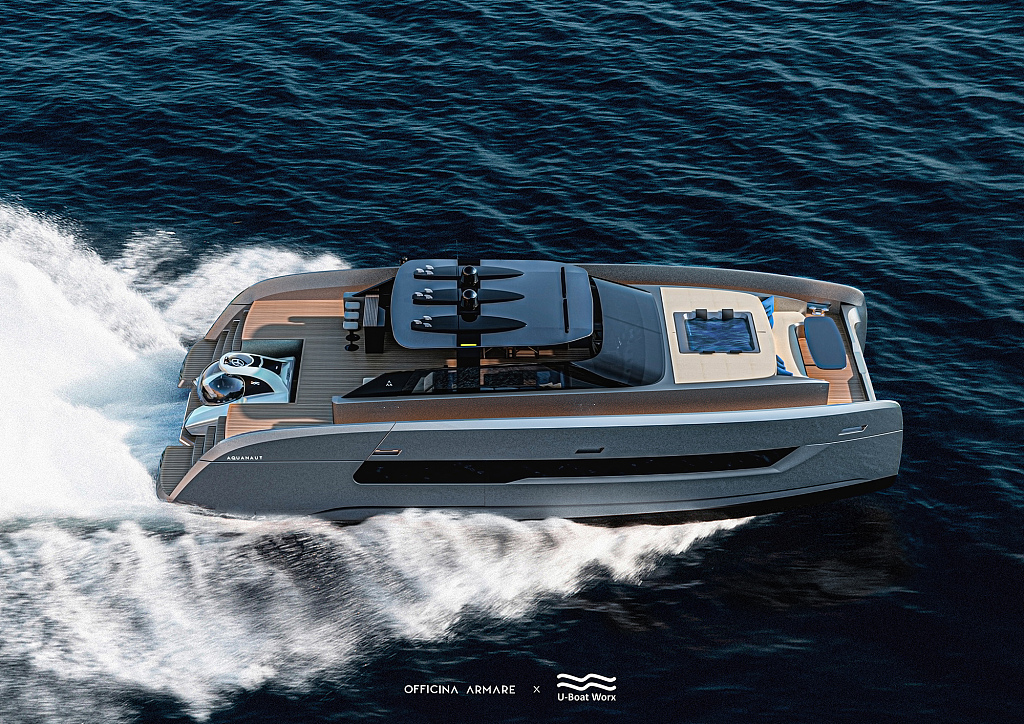 Investments made by billionaires are exacerbating the climate crisis, Oxfam said in a report that estimates 125 of the world's wealthiest people are responsible for 393 million tons of emissions each year, which is equivalent to those of France.
Whether it be the upkeep of megamansions, private jets, or super yachts, the extravagant lifestyles of billionaires lead to personal carbon footprints that are thousands of times greater than the average person, Oxfam said, but it is the investments made by the uber-rich that carry the most significant carbon burden.
The British charity estimates that, when business activities are taken into account, the average billionaire's annual emissions equal 3 million tons, roughly 1 million times higher than the 2.76 tons produced by the average individual outside the top 10 percent of incomes.
The report was released during the first week of the United Nations Climate Change Conference known as COP27 that is underway in Sharm el-Sheikh, Egypt, where delegates from around the world have gathered to negotiate domestic and international policies to combat global warming.
"We need COP27 to expose and change the role that big corporates and their rich investors are playing in profiting from the pollution that is driving the global climate crisis," said Oxfam Chief Executive Danny Sriskandarajah.
In collecting data, Oxfam analyzed the activities of the 220 individuals on the Bloomberg Billionaires list for 2022. It then whittled the list down to the 125 billionaires for whom detailed emissions data was readily available.
The study found that, among these billionaires, 14 percent of total investments involved high-polluting industries, such as fossil fuels. Eighteen percent of investments were in consumer staples, and 11 percent were in financials. Just one billionaire in the sample had direct investments in a renewable energy company.
"We need governments to tackle this urgently, by publishing emission figures for the richest people, regulating investors and corporates to slash carbon emissions, and taxing wealth and polluting investments," said Sriskandarajah.
Oxfam said billionaires needed to take a leadership role in efforts to combat global warming, and make more responsible, climate-friendly, investments.
"Humanity must significantly reduce carbon emissions," Sriskandarajah said. "This will mean radical changes in how investors and corporations conduct business, and how policymakers manage both."
Inequality has been a heated topic during the initial sessions of COP27, which opened on Sunday. Rich and poor nations have clashed over the prospect of climate reparations, through which developing regions might receive payments for damage caused by historical emissions. Rich UN member states have also been criticized over a failed pledge to generate $100 billion in annual climate aid for poor countries.
"By 2030, climate change is expected to push an additional 132 million into extreme poverty," said Anurit Kanti, a global shaper for the World Economic Forum. "Without a focus on climate justice, this year's COP27 is in danger of failing to protect and amplify the voices of the primary victims of climate change."