A political system which best suits Chinese conditions
Share - WeChat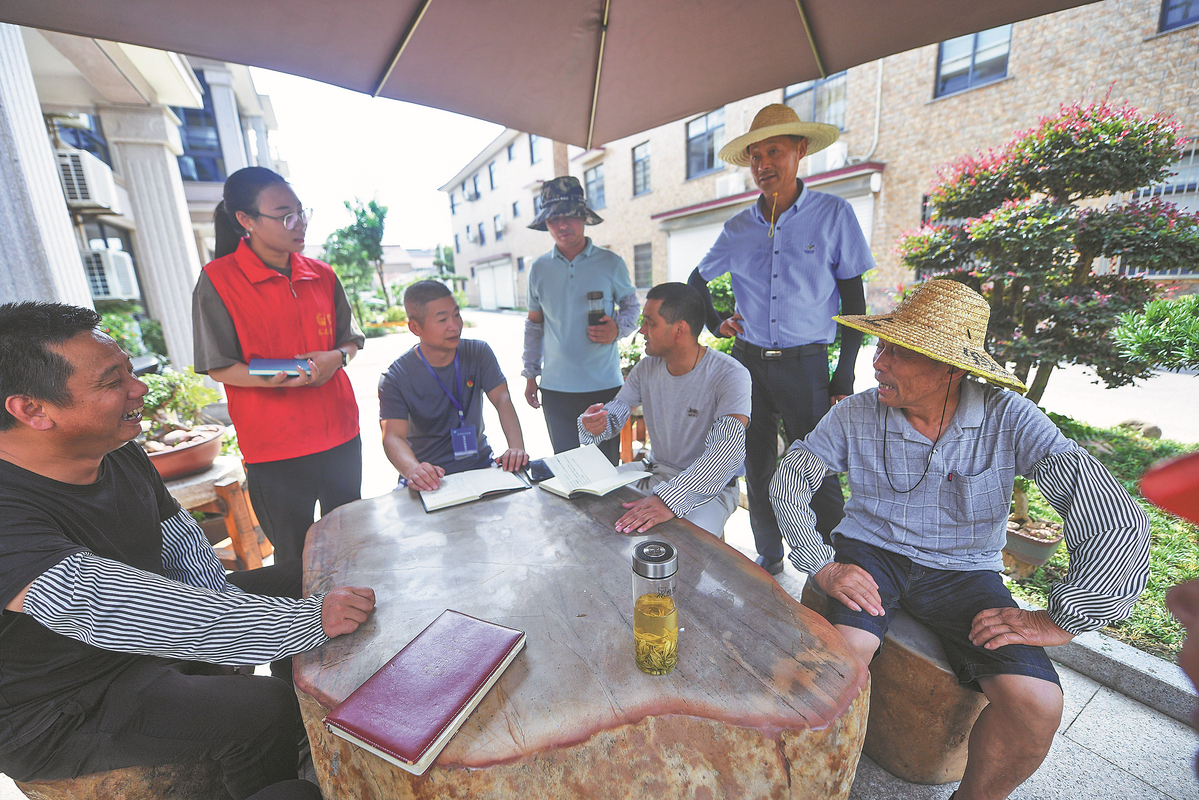 Whole-process people's democracy as a political concept has been around for just two years. But China has explored and practiced whole-process people's democracy for years. Thanks to its model formed during exploration and practice at the grassroots level, whole-process people's democracy has had a profound impact on Chinese society.
As the report to the 20th National Congress of the Communist Party of China said, whole-process people's democracy is the defining feature of socialist democracy; it is democracy in its broadest, most genuine, and most effective form.
Whole-process people's democracy has attracted much attention and sparked heated debates in many parts of the world. So there is no escaping the comparison between whole-process people's democracy and US-style democracy, especially because the West has been heaping criticisms on China's political system regardless of the truth.
First, whole-process people's democracy and US-style democracy are both political systems which developed based on the histories, cultures and realities of China and the United States after years of exploration and practice.
A country adopts a political system that best suits its national conditions. Whole-process people's democracy, for example, has developed in China based on traditional Chinese culture, more than 40 years of reform and opening-up and socialist modernization, the leadership of the CPC at multiple levels, the growing political awareness of the people, and the development of new and social media.
On the other hand, US-style democracy is influenced by European culture, European settlers and post-American War of Independence politicians, who, according to French political scientist Alexis de Tocqueville, include creators of the US Constitution such as James Madison, Benjamin Franklin and Alexander Hamilton.
US-style democracy has been developing since then. For instance, voters could directly propose bills that could be passed as law in more than 20 states before World War I, which certainly expanded ordinary people's rights.
Second, both forms of democracy have checks and balances against power. The Chinese people can exercise their democratic and political rights through people's congresses and the basic political system of whole-process people's democracy, which are formed through democratic elections and people's participation. The Chinese people also supervise congresses and deputies to the congresses at all levels. This means many of the major mechanisms of whole-process people's democracy including democratic elections, consultation, decision-making, management and supervision all have mechanisms in place to check power.
In the US' case, trias politica (tripartite separation of power) ensures the separation of the powers of the president who possesses executive authority, the parliament which enjoys legislative authority and the Supreme Court which wields judicial authority. In fact, the US election system also has many counterbalancing features. Indeed, checks and balances against power is the basic characteristic of democracy, which are reflected in both systems.
Third, whole-process people's democracy and US-style democracy have both borne fruits. Whole-process people's democracy has ensured political stability, boosted social progress, and improved people's livelihoods. It has also played a prominent role in the management of State affairs, and in overcoming governance difficulties.
Objectively speaking, US-style democracy has played a key role in the US' historical and political development, while helping strengthen the US economy, and boosting its national strength. If we ignore this fact, we will never be able to understand why the US became a superpower. Thus, one form of democracy is suitable to the US, the other is ideal for China to boost its political, social and economic development.
Still, there are huge differences between the two democracy systems.
To begin with, whole-process people's democracy and US-style democracy are different in class attributes. The first is people-centered and devoted to serving the Chinese people at all levels and of all ethnic groups, while the second, by nature, is monopolistic bourgeois democracy — democracy of a few people and groups.
In the US' social structure and democratic system, political parties and political leaders represent certain interest groups, which usually are linked to powerful financial groups. That's why it cannot represent or safeguard the entire nation or the interests of the majority of voters.
The two democracy systems consume different social resources. And US-style democracy requires huge amounts of resources to be functional. According to media reports, about $14 billion was spent on the US presidential election in 2020, because the candidates had to fetch endorsement to launch their campaigns and increase their chances of winning. Although the US Congress has passed several bills to end the cash-burning elections, the practice continues.
In addition, the Republican and Democratic parties are often caught in a decision-making stalemate, causing serious waste of social and economic resources.
In stark contrast, whole-process people's democracy is highly efficient. Its operating mechanisms can rapidly and efficiently incorporate the will of the Party, the State and/or the people in policies to improve governance quality and capability.
Also, whole-process people's democracy reflects the will and opinions of people from all walks of life, all ethnic groups and all parties. But US-style democracy has much content that is anti-democracy or non-democratic because it serves a few. Worse, the export of US-style democracy to other countries has caused many disasters. That's why many criticize US-style democracy, saying it is discriminatory and hypocritical.
People who cannot see the serious drawbacks of US-style democracy are prejudiced. And those who refuse to acknowledge that, compared with US-style democracy, whole-process people's democracy is a new and more advanced form of democracy have a hidden agenda of smearing China despite facts to the contrary.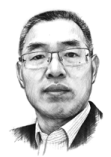 The views don't necessarily reflect those of China Daily.
If you have a specific expertise, or would like to share your thought about our stories, then send us your writings at opinion@chinadaily.com.cn, and comment@chinadaily.com.cn.
Democracy's goal is to serve the people
Most Viewed in 24 Hours
China Views