'Crazy' idea highlights Chinese culture
Share - WeChat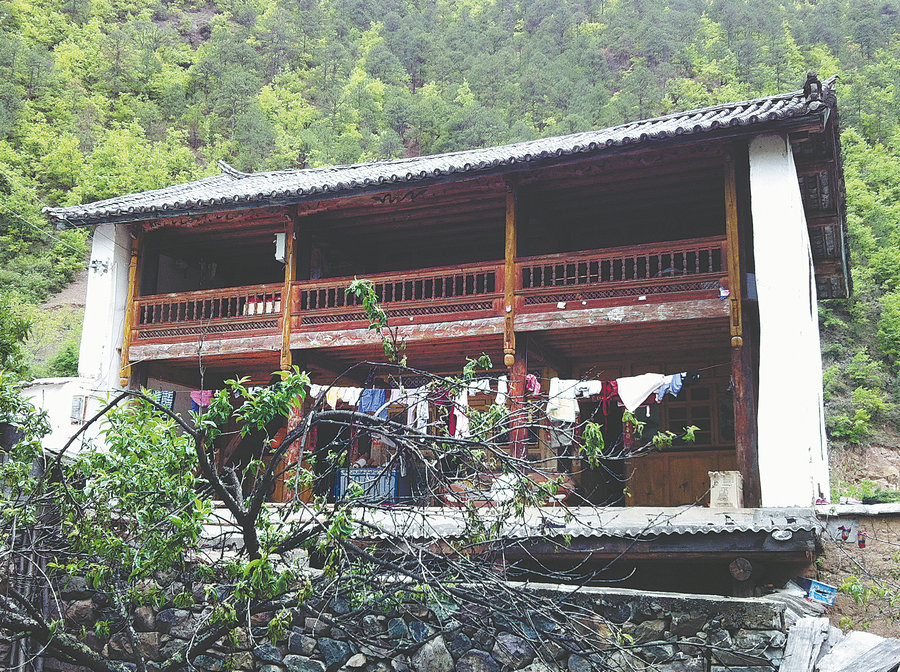 The following summer, a "quarantine pod" of a dozen students, including two students from Sidwell's sister schools in Beijing and Shanghai, worked for a month to build the surrounding hempcrete walls, enclosing the exterior of the house.
The 2021 program built the original kitchen and installed the interior walls of the house.
Flower says he is working with young people who would like rejoin the project annually — that connection to the younger generations is vital for the China Folk House to stay alive.
Melinda Daniels, 17, a senior at Sidwell, returned to the house-rebuilding program this summer after having worked on it the year before.
Every day, Daniels and her peers would arrive at the work site around 8 in the morning in order to beat the West Virginia heat, starting with a brief meeting to set out the day's goals and share announcements.
The volunteers would split into work teams such as bricklaying/rock crew, concrete crew, hempcrete crew, garden crew and wood crew.
"The volunteers work until lunchtime and then have scheduled Chinese/East Asian cultural activities — a volunteer may find themselves learning about Chinese medicine, practicing tai chi moves … or cooking a traditional dish like momo," she says.
Then, from the early evening, the volunteers and the interns are left to enjoy the beautiful West Virginia wilderness — swimming or canoeing in the Shenandoah River, or hiking.
Daniels says the CFHR has sparked in her a new interest in East Asian cultures, history and ways of life, and she hopes to minor in East Asian studies at a university, and then to visit Cizhong or do field work in China.
"I expect nothing more than to further understand the people and the region on a level that cannot be achieved with the noise of the US media or a political agenda," she says.
Martin Fair, Flower's friend who helped with the dismantling, says that all three of his sons were helping with the rebuilding and attending the summer camps, where they all were studying the Chinese language.