Sino-US student exchanges key to future
Share - WeChat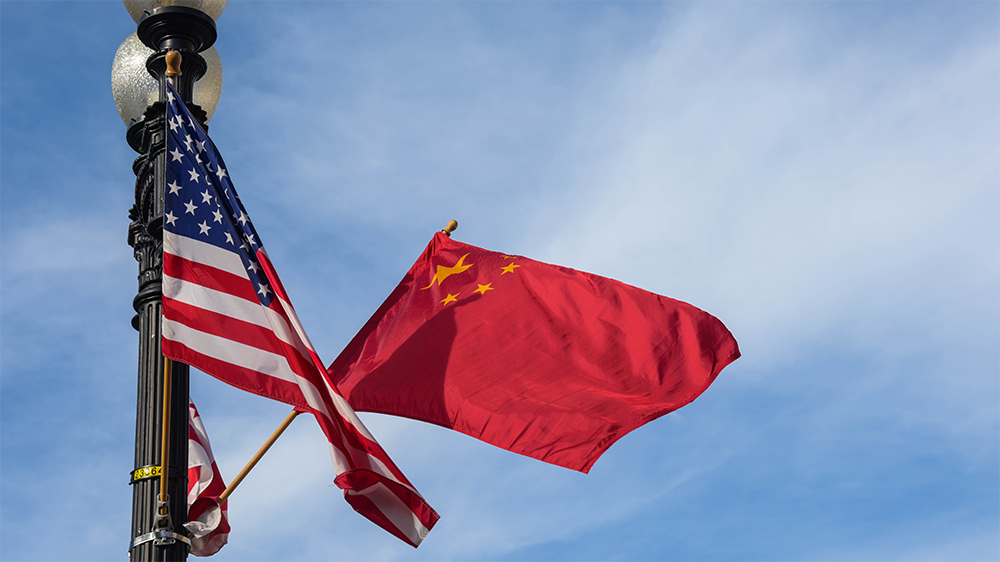 Reality begins with a dream. A dream you dream alone can be fantasy; a dream we dream together can become a reality.
I dream of gaining opportunities in educational exchanges between China and the United States, one of the most important bilateral ties in the world. Understanding each other is important for our collective future and humanity.
As a little boy growing up in Washington, DC, in the early 1960s, I had dreams of interacting with Chinese friends to learn about China. My first dream came about due to my parents and teachers. My dad, watching me play with my toy trucks in the front yard, told me to stop digging holes or I would fall in and end up in China. At that time I was 5 years old, and my instant reaction was: "Really?"
Second, seated at the dinner table, my mom served me some mushy vegetables and said: "Eat your vegetables. Children are starving in China." I would then think to myself, "You can mail them to the Chinese kids, because I don't want to eat them!"
Third, when I questioned my fourth-grade teacher about a Chinese boy in a textbook who was about my age, she disdainfully called him a "Red Chinese".
She went on to say, with an even more vile contortion on her face, that he was a Communist.
At that time, I was already 10 years old, and I thought, "What is wrong with that?"
My teacher said, "Everyone in America is equal." Now, this was making less and less sense to me. I could see that poor and black people were treated much differently, and "everyone in America being equal" just did not add up.
It was then that a spark was ignited in me to get to know more about China, its people, history and culture.
I was hopeful that one day I could travel to China. The idea may seem strange, considering that in the 1960s, a time when China was so mysterious to Americans, the US had no diplomatic relations with China. But in my dream, I did.
I'm not a "China expert". Few in the West can wear that badge, given China's 5,000 years of civilization and its continuous evolution. Since I have been learning about China, which has the world's second-largest economy and is home to more than one-sixth of the global population, I do believe I have a better understanding of the country than the average American.
I believe that the futures of China and the US are connected. The relationship between the two great nations is shaping the world. We all need to grasp the changes and understand that we are living in a hyper-competitive, disruptive, technologically driven economy, where ideas and jobs can move around the world effortlessly.
We need to understand each other better and find common ground to ensure peace, respect and recognition to facilitate communication, collaboration, cooperation, coordination and competition, while avoiding unnecessary confrontations and conflict, when addressing problems.
It is for these reasons that I dream of opportunities for our youth to interact and learn from each other through educational exchanges. Today one thing is certain: China has cast its shadow over the world.
At a time when educational exchanges should be strengthened, they are weakened. The number of US visas issued to Chinese students had plunged at an alarming rate even before the COVID-19 pandemic.
Education is the best investment we can have, and we need to strengthen the ties between the US and China.
Many Chinese people still have a unforgettable memory of former US president Jimmy Carter recalling his story about the early days of China opening up to the world in 1978. "One night the phone rang about 3 o'clock in the morning and I thought, 'Oh my, there's a tragedy somewhere in the United States.' I woke up and answered the phone. It was my national science adviser. He said, 'Deng Xiaoping insisted I call you now to see if you would permit 5,000 Chinese students to come to American universities.' I said, 'Tell him to send a hundred thousand.'"
The intellectual community in China still remembers and appreciates Carter's vision on this issue.
Cui Tiankai, the former and longest-serving Chinese ambassador to the United States, celebrated the 40th anniversary of China-US student exchanges by giving a speech, in which he said: "The student exchange program between China and America can promote mutual understanding and trust. I hope we can work together to open a new chapter of educational exchange and cooperation."
Former president Carter, who played a critical role in building US-China ties, said, "Education exchange between our two countries is an important way to enhance mutual understanding."
In a world that will increasingly be shaped by technology, big data, artificial intelligence and US-China relations, we will be well served by bringing our youth together to find a common educational interest around understanding each other.
A dream we dream together can, indeed, become reality.
The author is president and CEO of TDW and Associates, a US-based business and education consulting firm. The views do not necessarily reflect those of China Daily.