Staying in the fast lane
Share - WeChat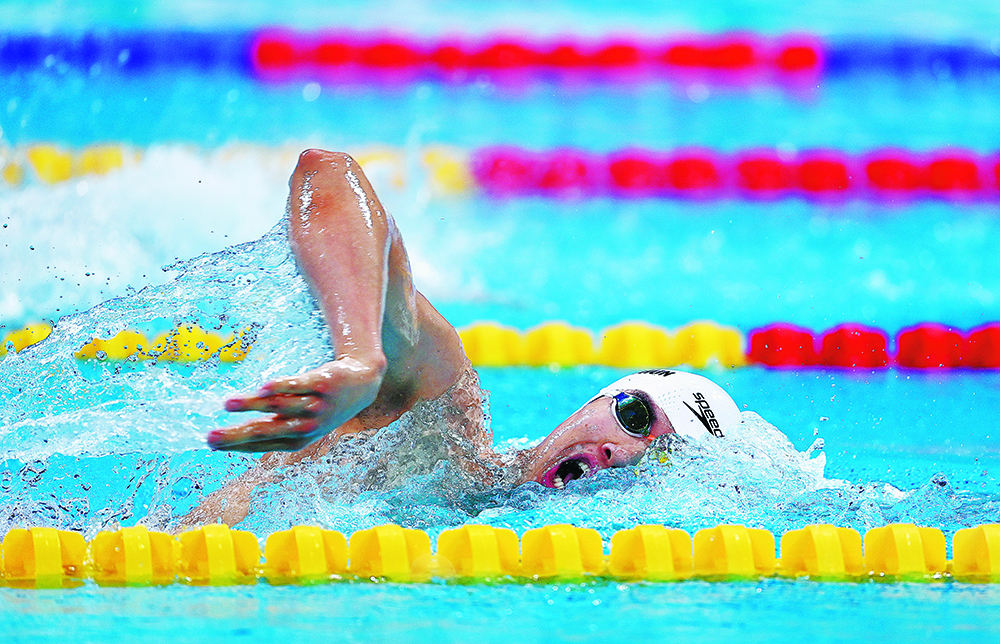 Olympic hero Wang Shun already targeting more glory at Paris Games
After years of being a nearly man in the pool, Wang Shun finally got his hands on Olympic gold with victory in the 200m individual medley final in Tokyo last year. Far from basking in that glory, the veteran has already put his historic triumph behind him as he plots more success at the 2024 Paris Games.
"The moment I stepped off the podium in Tokyo everything started from scratch again. The past is the past. What I need to do now is to try my best over the next two years. We have set our sights on next year's Asian Games in Hangzhou and the Paris Olympics in 2024," Wang told China Daily-produced documentary Era of Excellence.
A year after topping the podium at the Tokyo Games, Wang showed up in front of the China Daily cameras not only as a national hero but also as a delegate to the 20th National Congress of the Communist Party of China.
Recalling his moment of Olympic glory, Wang credited not only his personal efforts but also the first-rate training environment provided to Chinese athletes for the success.
"Our training methods have been improving all the time, and we have more and more opportunities to participate in high-quality international meets, which is a great way for us to learn advanced training and get competition experience," said the 28-year-old Wang.
"In the sport of swimming, I'm already a veteran. So my coaches provide me with very comprehensive and scientific training and rehabilitation plans. Based on my age and physical condition, they constantly make adjustments, including nutrition plans. All of it combines to help me optimize my performances in the pool."
Wang's gold in Tokyo was also China's first Olympic men's IM title and saw him become only the second male Chinese swimmer to stand on the highest podium at the Olympics. But Wang's journey en route to the top podium was full of twists and turns, including injuries and setbacks at major championships.
He made his Olympic debut at London 2012 when he failed to reach the podium. Four years later, he pocketed his first Olympic medal — a 200m IM bronze in a final won by legend Michael Phelps at the 2016 Rio Games.
The "late bloomer" tag has followed Wang around since his Tokyo triumph, however he has a different take on his career.
"The media said that I'm a late bloomer, but actually I never thought in that way. I was able to win at the provincial games when I was 16, but it took me 11 years to win an Olympic gold. I've been through a lot along this journey, including battling injuries and changing my mentality. But there's one thing that never changed — my desire to win," said Wang.
Most Popular
Highlights
What's Hot