Modernizing cultural richness
Share - WeChat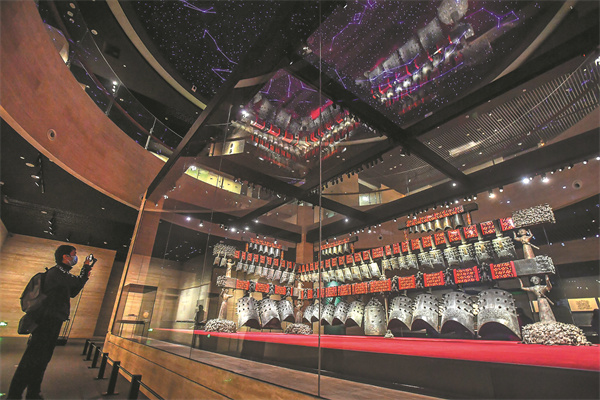 A legacy has been presented that shows how to achieve success and nourish the ambition of others, Deng Zhangyu reports.
A Qinqiang Opera actor, Hou Yan felt ashamed to talk about her profession as a performer of the local folk opera that mainly thrived in northwestern China in the 1990s. This was at a time when pop songs and music introduced from the West were in vogue and sweeping the land.
Last month, during an opera festival held in Kunshan, Jiangsu province, the 48-year-old actor staged a piece from the opera genre that requires performers to sing in a high pitch, which won her widespread acclaim. Some even flew in from other cities to see her perform.
"As an opera actor, I'm very confident in our culture. I couldn't imagine it decades ago," says Hou, a delegate to the 20th National Congress of the Communist Party of China.
The delegate, after hearing the report that Xi Jinping delivered at the opening session of the congress on Sunday, deeply agrees with the part of the report that stresses "building cultural confidence and securing new successes in developing socialist culture". She has witnessed a revival of Qinqiang Opera in the past decades, epitomizing the country's cultural development.