Retelling a historic moment shaped by 'steel will'
Share - WeChat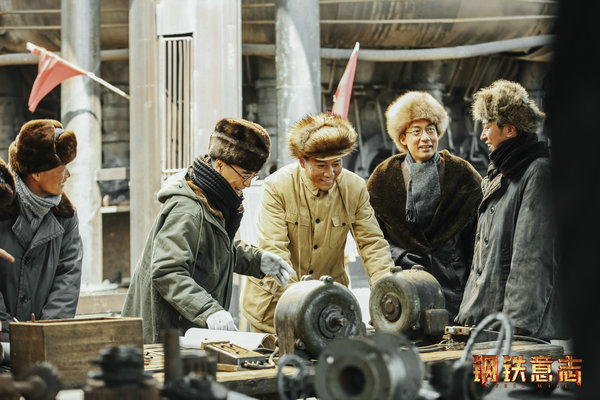 Steel Will, a film revisiting the historic moment that iron and steel resumed production on the eve of the founding of New China, will join new releases ahead of the National Day holiday.
Set to open on Sept 30, the movie is adapted from the real-life stories of Meng Tai and Wang Chonglun, two role models devoted to the iron and steel production in Ansteel Group in Anshan, Liaoning province, the largest iron and steel base in China.
With actor Lin Yongjian playing the namesake character based on Meng, the movie casts actor Liu Ye as Zhao Tiechi, the head of an iron and steel plant, and actress Han Xue as Sun Xuefei, an engineer.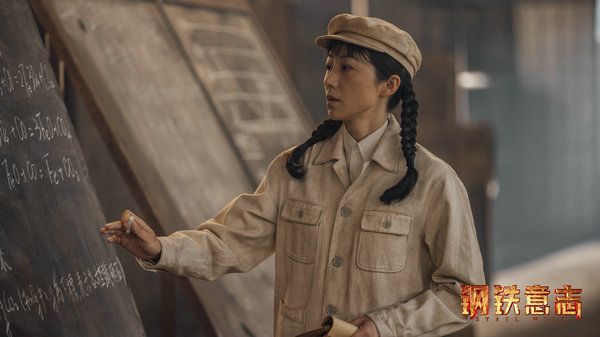 Director Ning Haiqiang, known for excelling at shooting epic movies such as Hundred Regiments Offensive, said at a Beijing premiere on Sept 27 that he led a team to conduct research in Ansteel and Bensteel groups, two influential State-owned enterprises in Liaoning province, six times.
As one of its top highlights, the film features Lei Feng, a household role model in China, in the final scene, with the young Lei then getting off a train to prepare for starting his career as a factory worker.
The movie also highlights the significance of iron and steel productions to New China's infrastructure industries and the Chinese forces during the War to Resist US Aggression and Aid Korea (1950-53).
Most Popular