An epic bulwark
Share - WeChat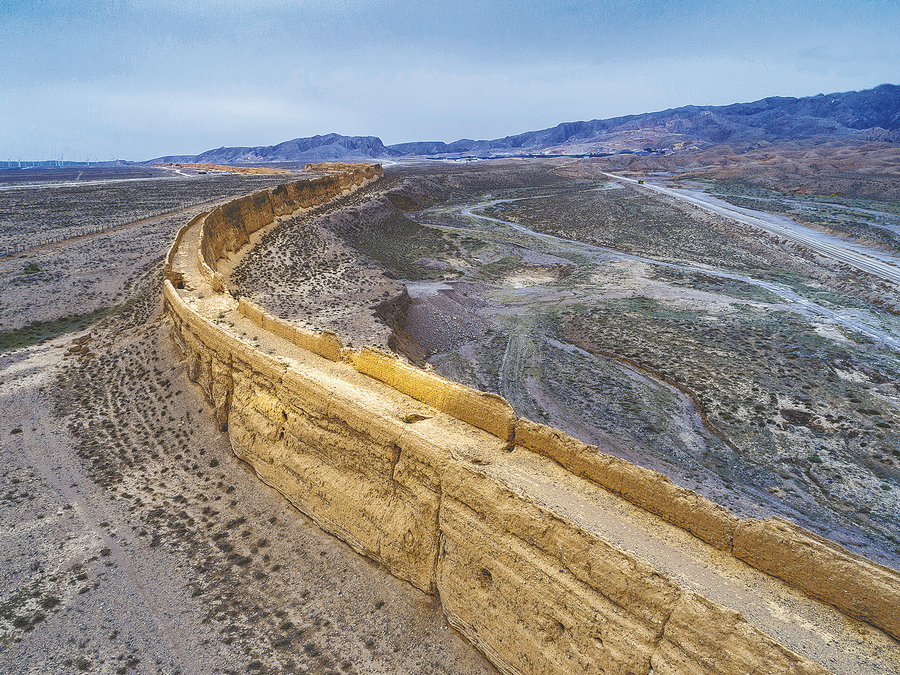 The earliest section of the Great Wall in the region was built in the 4th century BC by the king of the state of Zhao. "The Great Wall of Zhao was a military installation to defend the agricultural state from nomadic powers in the north," says Zhang Wenping, deputy director of Inner Mongolia Museum.
Such coexistence of agrarian dynasties and nomadic powers lasted for more than 2,000 years, Zhang says.
"Rulers of the Central China Plains built the Great Wall along the Yanshan and Yinshan mountains. The latter lies in the central part of Inner Mongolia (connecting the Greater Hinggan Mountains on the east and the Helan Mountains on the west), forming a natural boundary between agrarian and nomadic civilizations in ancient times," he adds.
The Great Wall helped rulers of the Central China Plains secure a relatively peaceful environment for development of an agricultural civilization.
"During some historical periods, when nomadic powers broke the defense of the Great Wall and dominated the Central China Plains, the nomadic people became a part of the more influential agricultural civilization. Thus, the Great Wall played a key role in the progress of Chinese history," Zhang says.
Building the extensive bulwark — sometimes on dangerous cliffs — and dispatching garrisons cost too much money and labor. Bricks, stones and lime were carried along the mountain ridges on shoulders or by using handcarts and rolling logs. Sometimes, donkeys and goats were used to ferry raw materials.
Some dynasties employed other strategies. Tang (618-907) rulers, for example, built three cities in the Hetao Plain and stationed troops there as defense against the comparatively weaker nomadic powers. Qing (1644-1911) rulers including Emperor Kangxi managed the Mongolian powers with a banner system instead of building a wall extension.
As both troops and commoners ventured into uncharted territory for security and farming purposes, people of different ethnicities exchanged goods and traditions. "In other words, areas along the Great Wall became a melting pot of cultures and civilizations," Zhang says.
However strong it is, the Great Wall, made of stones, lime, bricks, wood or rose willow, still faced wind erosion and people's influence over centuries so that in many sections, only obscure ruins remain. "This is why we need to capture images for posterity," says 72-year-old Hohhot photographer Lei Qinghui.
Since he retired 10 years ago, Lei has visited 95 percent of the 924-km-long Ming Great Wall in Inner Mongolia and snapped 80,000 pictures.
What fascinates Lei the most are the beacon towers, some of which are 22 meters tall, a feature "rarely seen" elsewhere.