'Children of the stars' set sail for adventure
Share - WeChat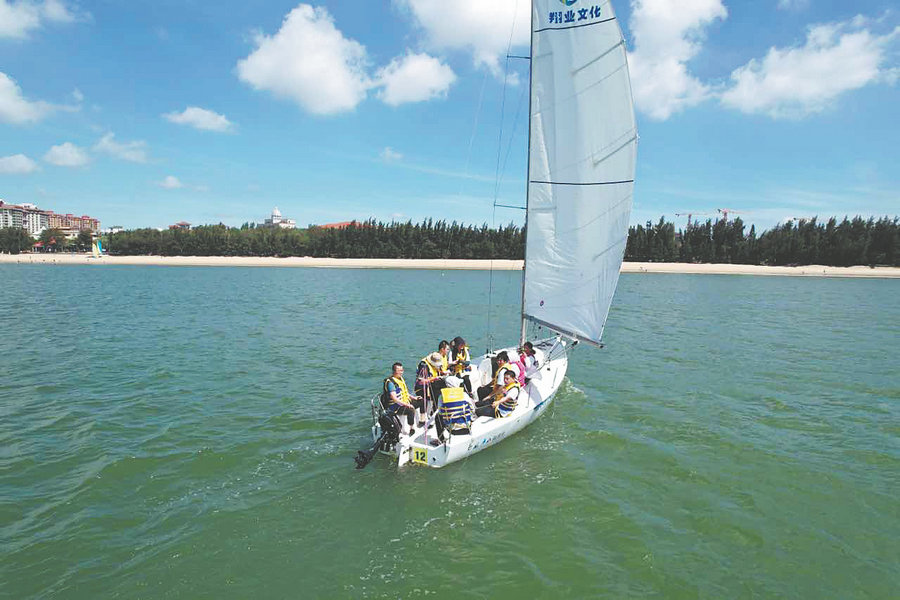 Project gives autistic youngsters confidence to navigate challenges of life, report Wang Qian and Hu Meidong in Fuzhou.
When the wind ruffles their hair and the waves splash water on their faces, six children sit on the bow of a sailboat and steer the vessel under the instruction of Li Liyong in Maluan Bay, Zhangzhou, East China's Fujian province.
Li has taken autistic children every week since 2013 to sail, hoping that the activity can help them gain self-confidence and improve their social skills. Sponsored by his sailing school, it is a charity project that aims to raise public awareness about the condition, according to Li, a former sailor. The trips were suspended for a year in 2020 due to the COVID-19 pandemic.
"When I step into their world, I realize that every child with autism is unique. With more understanding, acceptance and support, they can better integrate into society," Li, 39, says, adding that as a form of therapy, sailing can have a soothing effect on children on the spectrum.
A woman who has taken her son for sailing for four years says he has benefitted from the experience, and now is able to communicate better with other children, such as hugging his peers on the boat. "Once he went back home from sailing, he even told me about his excitement and recognition of the others during the outing," the mother says.
Wang Yi, a leading expert on autism, told China Daily previously that sporting activities such as basketball, jogging and swimming have been widely acknowledged by the international medical field as beneficial to children with autism and boosts their self-confidence and communication skills.
Li has taught the ropes to thousands of such children and set up a sailing team for them, named Star Sailing, because he says "the children are known as 'children of the stars', who are just like the stars in the sky, shining alone and tend to be lost in their own unique worlds".
Li has cooperated with 15 public and private special education schools and organizations to show the children the world of sailing.