Latin America seizes trade opportunities with China
Share - WeChat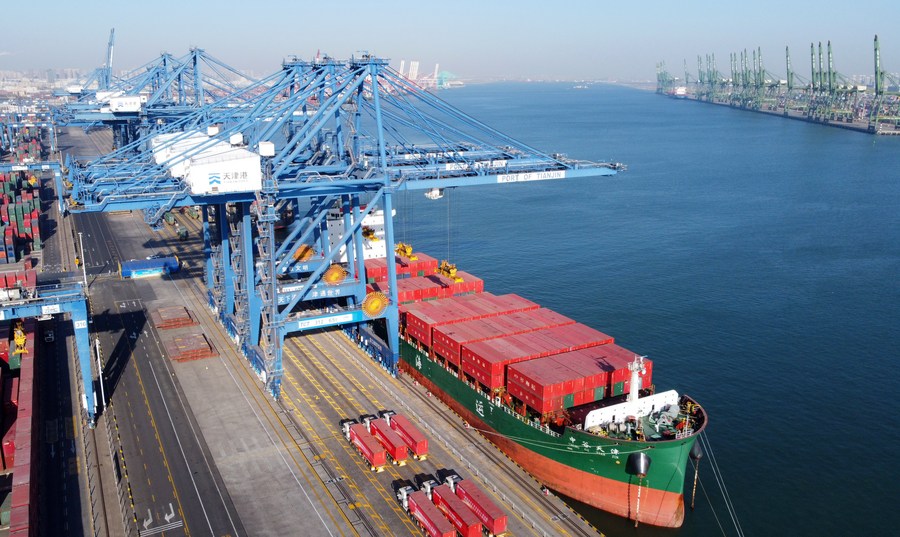 Latin American countries and China are building stronger relationships, opening up new trade channels and strengthening supply chains for mutual benefits, according to analysts.
Henrique Reis, international relations manager at the China Trade Center Group, said trade between the countries of the region is on a growth path.
"What we have to date is exceptionally large trade, but I believe there is room to grow even more," said Reis, who is based in Sao Paulo. His organization promotes trade, technological and cultural cooperation between China and Brazil.
The robust trade outlook is looking even rosier thanks to trade deals that China has struck with countries like Chile and Peru, and more such agreements are expected to follow.
Li Wuji, minister-counselor at China's embassy in Panama, said that trade between China and Latin America and the Caribbean last year exceeded $450 billion for the first time.
Among other economies, Ecuador started trade talks with China in June and Uruguay gave negotiations a boost in August.
A feasibility study on a bilateral trade pact with Colombia is underway, while Nicaragua signed an "early harvest arrangement" for a free-trade deal in July.
China's investment in South America grew by 30 percent in 2021, according to Reis.
The growing number of deals between China and Latin America is likely to take the relationship to a new level.
Reis said a recent study shows that Chinese investment in Brazil accounted for 13.6 percent of all Chinese investment worldwide.
"Brazil is a country that attracts a lot of attention from China in terms of investment and trade," said Reis.
Whether it's the region's giant, Brazil, or smaller countries such as Ecuador, economies of all sizes are reaping the gains of doing business with China.
"This has been a historic year not only in political relations but also at the commercial level," Gustavo Caceres, president of the Ecuadorian Chinese Chamber of Commerce, said.
"China has become Ecuador's main trading partner. It is the main destination for non-oil exports. Exports have doubled."
In neighboring Colombia, a stronger diplomatic and trade relationship between Beijing and Bogota is also expected by the private sector.
"We have a very good expectation of the relationship between the two governments," said Ingrid Chaves, executive director at the Colombia Chinese Chamber of Commerce.
The writer is a freelance journalist for China Daily.