Ukraine plant key issue for nuke agency
Share - WeChat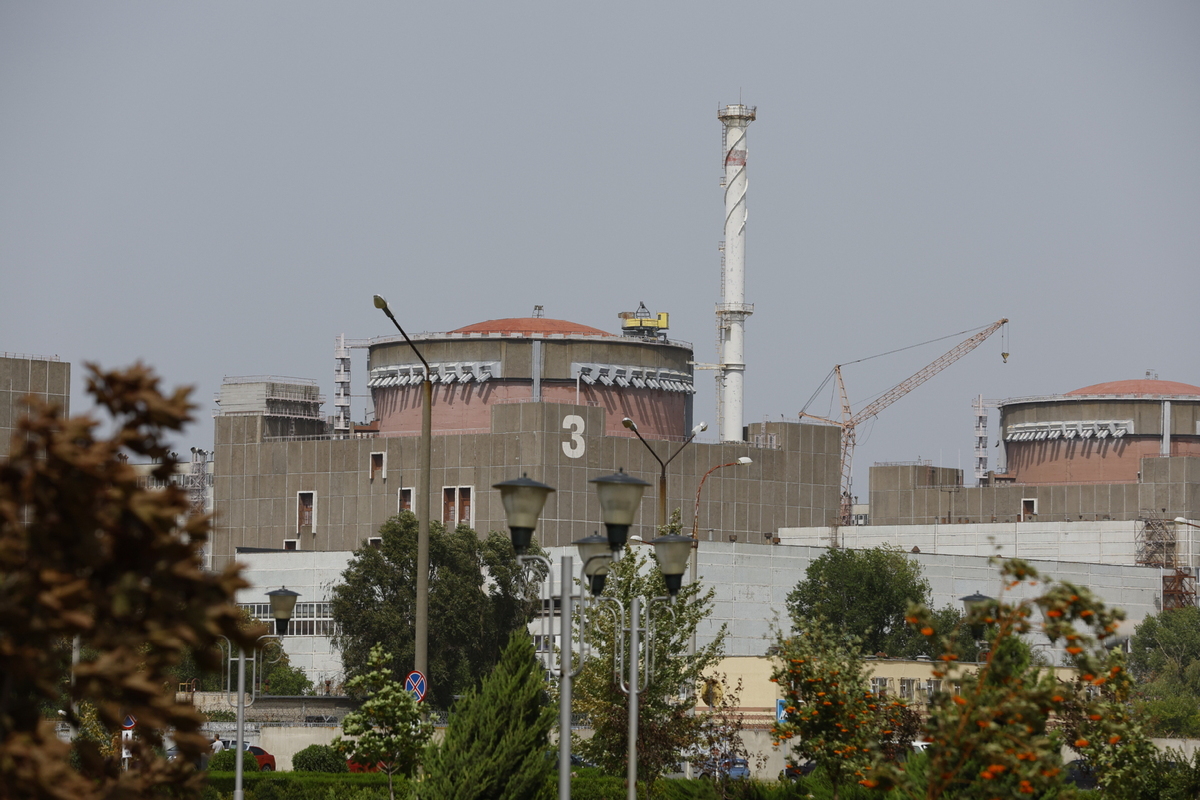 The head of the International Atomic Energy Agency, or IAEA, on Monday called the safety of a shelled nuclear power plant in Ukraine a top priority as the nuclear watchdog's 175 member states gathered for talks in Vienna this week.
Director-General Rafael Grossi was referring to the Zaporizhzhia power plant where fighting between Russian and Ukrainian troops has caused grave concerns about a possible nuclear disaster.
"We must make everything in our power to prevent a nuclear accident that would add tragedy to the suffering," Grossi said in his opening remarks to the 66th IAEA General Conference, which will end on Friday.
"If something happens there, we will not have a natural catastrophe to blame for. We will just have our own inaction because we knew what needed to be done. And there is a plan on the table to do it."
Grossi met with Russian Foreign Minister Sergey Lavrov and Ukrainian Foreign Minister Dmytro Kuleba separately in New York last week on the sidelines of the 77th UN General Assembly in an effort to have a safety and security zone established around the Zaporizhzhia plant, the largest nuclear power plant in Europe.
"This is possible. This must be done. And I am ready to continue this consultation in both countries this week," Grossi said.
Grossi also noted that he was meeting with the head of the Atomic Energy Organization of Iran on Monday about the stalemate in reviving the nuclear deal that Iran struck with world powers, known as the Joint Comprehensive Plan of Action, or JCPOA.
"We need to find common solutions for problems that are not going to go away if we don't solve them in a collaborative fashion," he said.
Iranian Foreign Minister Hossein Amir-Abdollahian said on Saturday that the US had sent Iran a message "in recent days" expressing its resolve to reach a deal in good faith, the London-based Iran International news site reported.
"We told them to realistically translate their words into action so that we can reach a deal," he said, referring to the JCPOA.
"It's now the American side that must have the courage to take a decision in order for us to talk about striking a good, strong, and durable agreement," he said.
In May 2018, the then US president Donald Trump pulled the US out of the JCPOA, an agreement reached in July 2015 by Iran, the US, China, Russia, France, Germany, the United Kingdom and the EU.
Grossi on Monday warned that the world is facing a combination of challenges from a conflict in Europe and an energy crisis to climate change and a food crisis.
He promised that the IAEA will help countries that want to benefit from the clean source of nuclear energy in dealing with the energy crisis and fighting climate change.
There are now 438 nuclear reactors in operation in 32 countries, plus 57 under construction, according to the IAEA.
"The agency is going to build the capacity that you need and you deserve," he told the representatives of developing countries that are looking to use civilian nuclear energy technology. But he added that they must strictly abide by the non-proliferation rules.
He promises a continued debate on nuclear energy, including at the upcoming COP27, the UN Climate Change Conference, in Sharm El Sheikh, Egypt, in November.