Orchestra releases season highlights
Share - WeChat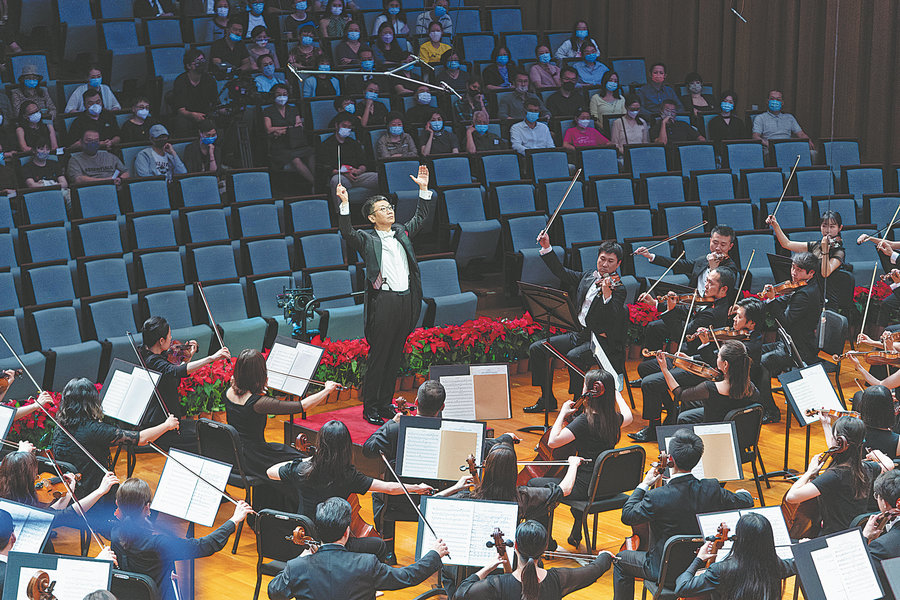 Fifteen conductors will work with the orchestra and over 30 soloists will feature in the program.
"We've canceled, postponed and changed the program for our last season. As the pandemic continues, we are prepared for the 'new normal'," says Ren, adding that this year, the orchestra was forced to suspend live performances for seven weeks. The orchestra's national tour, scheduled for early September, was also canceled.
"For all the musicians of the orchestra, who didn't perform together onstage for months, the new season means a new beginning," he says.
When the NCPA opened in 2007, the venue, designed by French architect Paul Andrew, attracted lots of attention. To meet the demand of its busy schedule, the venue founded its own symphony orchestra in March 2010. Conductor Lyu Jia was appointed as the artistic director for the NCPA and chief conductor of the China NCPA Orchestra that year.