My CIIE Story • Prominent Platform | Expo helps IKEA promote green lifestyle
Share - WeChat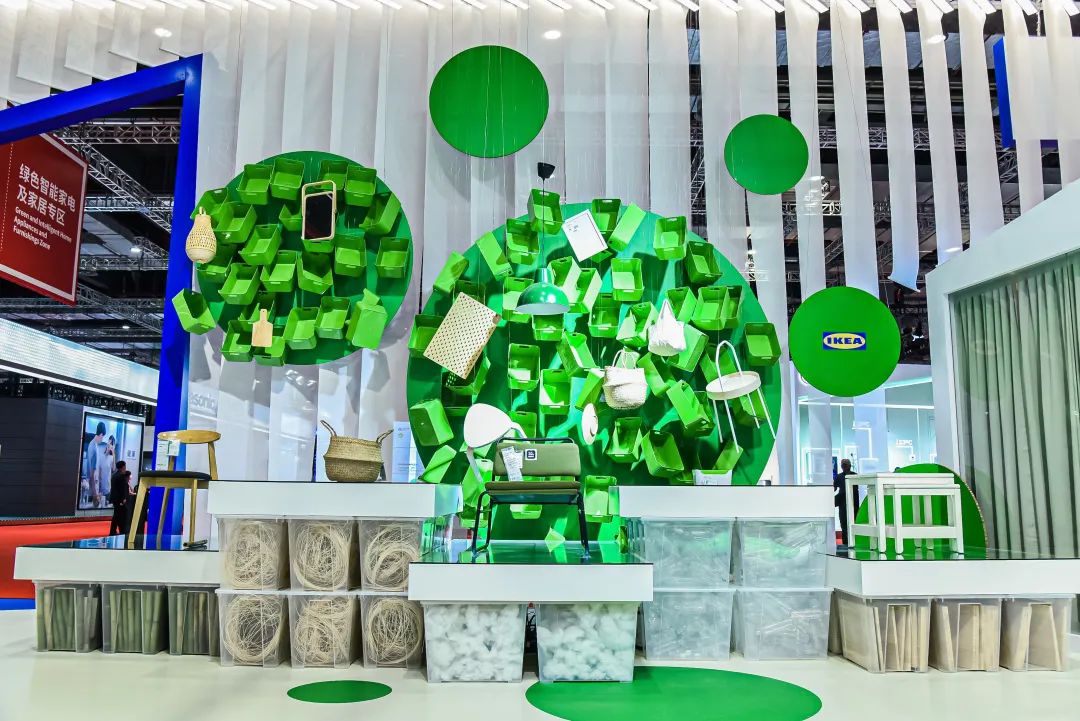 Editor's Note: The fifth China International Import Expo is near. The "My CIIE Story" activity, which was launched on June 1, has drawn a great deal of attention and many people have shared their experiences related to the expo. A series of works themed on "grand strategy" and "big market" were published in July and August. In September, more stories with the theme "prominent platform", which showcase how the CIIE turns exhibits into commodities and exhibitors into investors, will be released.
Low-carbon and environmental protection has been a major topic at the CIIE since China introduced its carbon peak and neutrality goals. To help with China's green efforts, IKEA had showcased a variety of sustainable products and furnishing solutions at the expo to introduce more environment-friendly lifestyles to Chinese consumers.
For example, the Hemnes series of furniture displayed at the fourth CIIE uses pinewood, which is a durable and recyclable material. Some products from the series are made of discarded parts of pine trees to reduce the use of chemical materials and natural resources. In addition, our Parup sofa uses renewable polyester instead of wood to reduce the impact on the environment.
As one of the world's leading furniture retailers, IKEA has a responsible approach towards buying timber as we believe in the importance of protecting our forests and biodiversity.
During the third CIIE we also debuted one of our most iconic products – plant-based meatballs, which have proved popular among customers. The climate footprint of such meatballs is just 4 percent of conventional ones.
In addition to connecting the Chinese market with foreign ones, the CIIE has promoted exchanges between people. For example, we held a discussion on low-carbon lifestyles in China at our booth with many visitors, partners and media. Through such communications, we have learned more about the needs of Chinese consumers and seen bright market prospects for green furniture.
IKEA has to date developed more than 4,000 kinds of sustainable products and plans to deliver all goods using electric vehicles by 2025. Our Forest Positive Agenda for 2030 calls for responsible forest management, elimination of forest degradation, and reuse of all products.
We have promoted our green and low-carbon corporate image and shared experience on sustainable development with the public through the CIIE. As the fifth expo is coming, we are looking forward to inspiring more Chinese customers to lead a sustainable life with our products.
The author is the communication operations director at IKEA China.