UK holds funeral for Queen Elizabeth II
Share - WeChat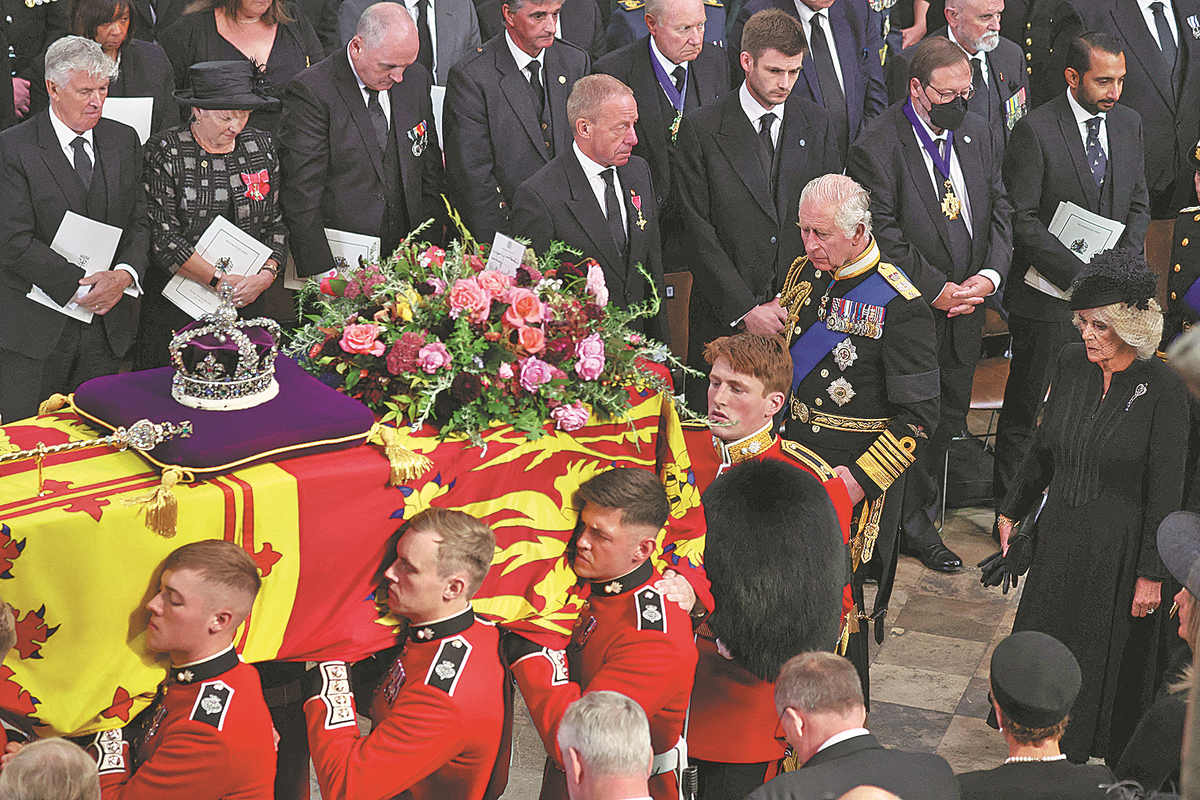 For the first time in more than two centuries, Westminster Abbey in London was full of mourners for the state funeral of a monarch, as the United Kingdom said farewell on Monday to Queen Elizabeth II, the longest reigning sovereign in the nation's history.
The state funeral was organized after 10 days of national mourning in the UK after the queen passed away on Sept 8. The last funeral for a monarch in the abbey was in 1760, for George II.
Among the 2,000 attendees at the funeral were members of the British royal family, UK politicians and foreign leaders including United States President Joe Biden, French President Emmanuel Macron and Chinese Vice-President Wang Qishan, who came as President Xi Jinping's special representative and had paid respects to the queen's lying-in-state on Sunday evening.
Over the past four days, hundreds of thousands of people from across the UK and many other countries filed past the coffin of the queen at Westminster Hall, some of them having waited for more than 10 hours.
The funeral service in the abbey began at 11 am, and lasted around an hour. Toward the end of the service at 11:55 am, a two-minute silence was observed in the UK for the late queen.
Outside the abbey, crowds lined up along the 3-kilometer route on which the coffin of the queen was transported on the Royal Navy State Funeral Gun Carriage in a procession from Westminster Abbey and past Buckingham Palace to Wellington Arch.
The coffin was then taken by hearse to Windsor Castle and buried at St George's Chapel together with her late husband, Prince Philip, the Duke of Edinburgh.
The passing away of the queen, who was the first British monarch to visit China, in 1986, and witnessed the development of bilateral relations between the two countries, has also reverberated among the Chinese community in the UK as well expatriates in China.