A man with time on his hands
Share - WeChat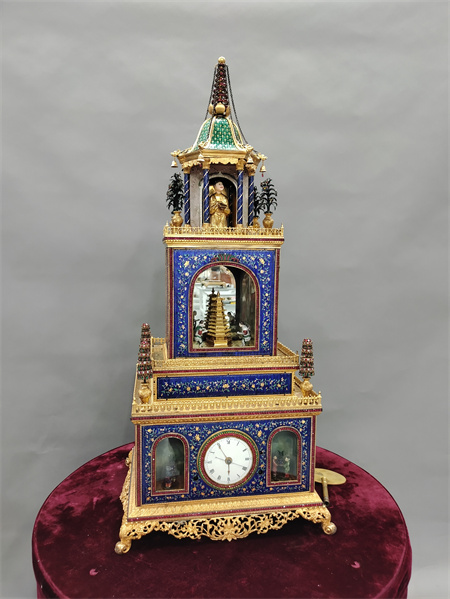 Passing down the skill
"With the rising attention and influence, antique clock restoration can not only be further developed, but also be expanded to more museums that house antique clocks and watches," Qi says.
According to Qi, as well as the Palace Museum, the Chengde Mountain Resort, the Shenyang Palace Museum, the Summer Palace-all former properties of the Qing Dynasty royal family-and the Guangdong Museum, among others, have collections of clocks and watches, but they didn't have in-house horologists.
In 2017, sponsored by the Ministry of Culture and Tourism, the Palace Museum launched a two-month antique clock restoration program for workers at these institutions. Then, since 2018, the Palace Museum has carried out joint workshops with several museums, during which, Qi and his colleagues visit these museums and help repair the timepieces while training the in-house team.
"Take the Chengde Mountain Resort, for example. We have helped restore 28 of the more than 50 timepieces in its collection," Qi says.
The effort of Qi and his colleagues led to an exhibition, Sounds of a Prosperous Age: Timepieces in the Collections of the Forbidden City and the Mountain Resort, which opened in January at the Palace Museum. Later this year, it will move to Chengde, Hebei province.
Most Popular