Creative calendar highlights beauty of Dunhuang
Share - WeChat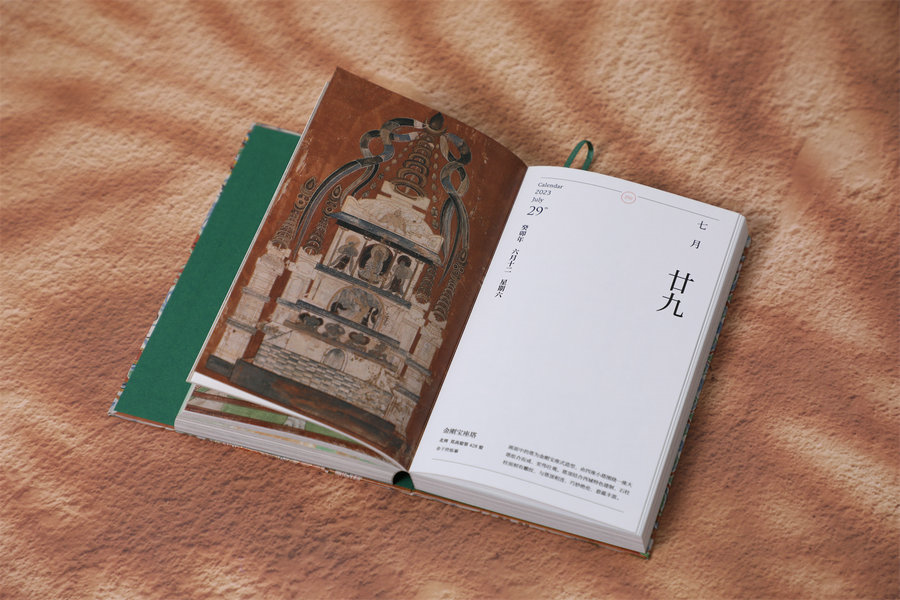 Compared with the 2022 version, the new one highlights seasons and 24 solar terms, and shows scenes from everyday life in the ancient times.
It also shows ancient musical instruments and architecture, so that people can get a glimpse of the traditional culture.
Every page has experts' explanations of the picture, including its historical background, painting techniques and aesthetic values.