Digital 'companions' are now on order in Beijing
Share - WeChat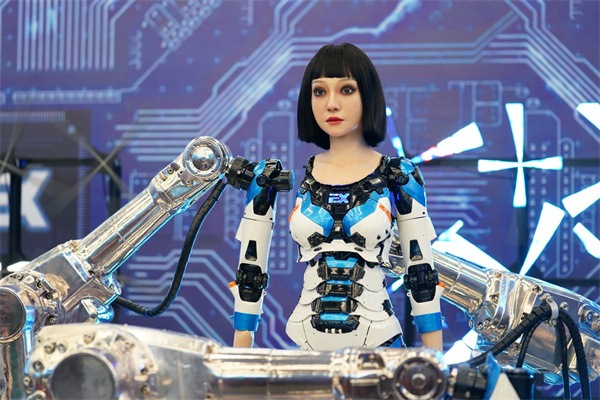 A few days ago, I began reading a story, in which young people in Beijing are getting or creating digital "companions" to ease their loneliness over a romance gone bad.
The avatars are perfect "boyfriends "or "girlfriends". They can hold a conversation, are "cute" and never lose their temper.
For someone who just got out of a relationship, the benefits provided by the digital relationship are comforting. Gratifying, even.
In a lot of science fiction, visionary writers "explore" a world where cybernetic organisms, which is a fancy way of saying a robot, wed or become lovers to a human being.
They see that as the future and the reality is probably closer than we think. The future seems to be already here in Beijing.
In the science-fiction TV series The Orville, a series created by comedian Seth MacFarlane partly based on the popular and long-running Star Trek, the ship's doctor marries a robot/cyborg at the end of the third season in the 10th episode finale.
The whole thing came off naturally. The groom's family was composed entirely of a robot species called the Kaylon. They all showed up at the wedding.
In the movie Ex Machina in 2014, Alicia Vikander portrays an alluring cyborg who flirts with a human programmer in the research facility of a Google-like internet company.
The flick ended darkly, with the robots killing their creator.
Another fascinating TV series is Westworld, where robots created for pleasure turn on their operators.
Most Popular